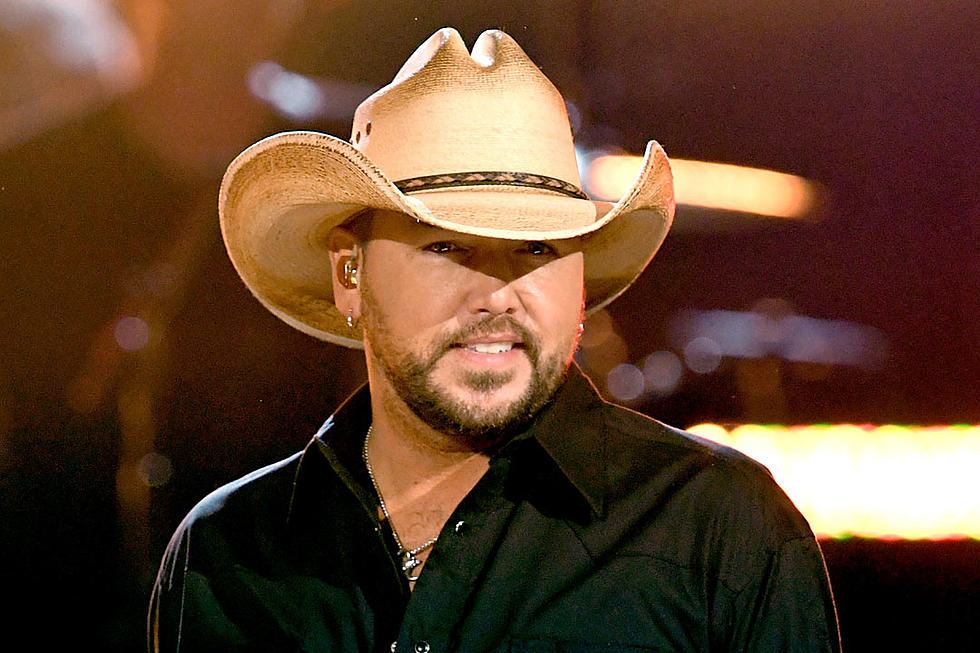 Somebody Borrowed Luke Bryan's Boat + Other Country Music News
Kevin Winter, Getty Images
Warning.  Cindy and Paul you'll both be jealous.
Guess who went fishing on Luke Bryan's boat?
"Thanks Luke Bryan for letting us get on on the boat today," Thomas Rhett wrote with wife Lauren and fishing poles in their hands.
"Glad y'all caught some buddy," Bryan responded in the comments of the post.
People across the country are thinking carefully these days about visiting any type of personal care salon — hair, nails, massage or tattoos —
. However, if you happen to be Jason Aldean and you are hankering for some new ink, there is only one thing to do: Bring the salon to your own home!  It's a tattoo party.
Aldean showed off a new tattoo job on Instagram, and attributed it to Ink Master season 9 winner Bubba Irwin of Nashville's Branded Tattoo Company, who apparently (and kindly) made a house call. Aldean got a beach scene featuring a ring of palm trees climbing around his forearm, looping in his already existing tattoos of his three daughter's names (Keeley, Kendyl and Navy; son Memphis is represented on his other arm).
Blake Shelton and Adam Levine's relationship seemingly cooled off when the rocker quit The Voice in 2019, but their rivalry just found a new spark.
It started on Friday when Shelton and Stefani dropped "Happy Anywhere," their new collaboration. They're competing for the No. 1 spot on iTunes with "Nobody's Love," the new song from Levine's band Maroon 5. A war of words was exchanged on Twitter and Instagram Stories:
"My god Adam," Shelton tweeted, "you are still a pain in my a--!!!! Go away idiot!!!!"
With a screengrab response, Levine typed "Eat s--t cowboy! I'm comin' for ya!" on his Instagram.
Wow, that really escalated. We think it's all in good fun, though.
Through their many seasons together on NBC's hit TV singing competition, Levine and Shelton often bickered, competed like brothers and pranked one another. Who can forget Shelton giving Levine's phone number out on the air
Q106.5 Country Music News Weekday Mornings at 8:20.
KEEP LOOKING: See Inside Jason Aldean's Spectacular Beach House Mansion:
More From WQCB Brewer Maine