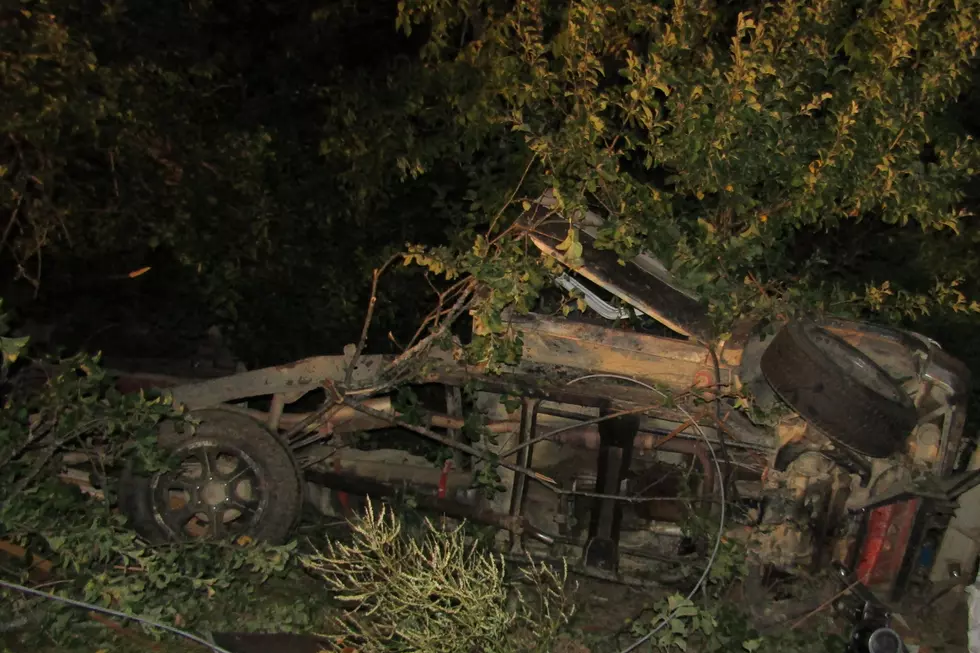 Police Cite Speed, Alcohol In Fatal Crash
Maine State Police
A man was killed and a woman seriously injured in a single-vehicle accident Saturday in Reed Plantation.
Police responded to a report of a man and woman were reported to have been trapped under the vehicle.
Richie Suitter, 47, of Linneus died at the scene of the crash near Santa Claus Hill on Rt. 2A. Gail Suitter, 46, was rescued and transported to Houlton Regional Hospital with serious injuries.
The vehicle, a 1995 GMC regular cab pickup and was traveling north and failed to negotiate a right hand curve in the road. The vehicle went into the guardrails becoming airborne rolling multiple times and hit a guide wire pole before coming to rest down over an embankment.
The investigation is ongoing but speed and alcohol are believed to be the cause of the crash, according to police.
More From WQCB Brewer Maine