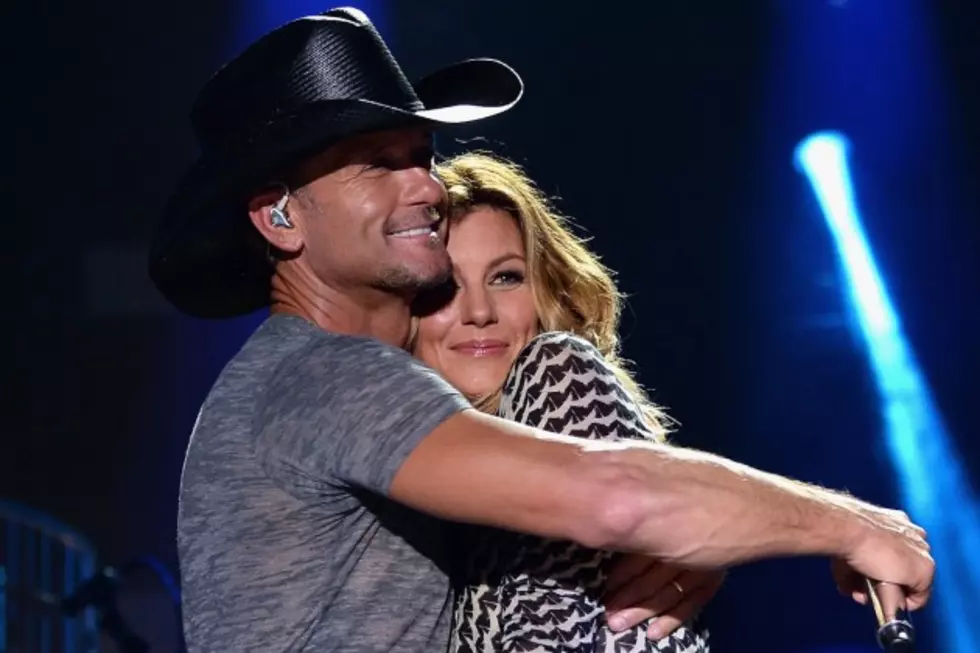 Paul Wins Another Nickel From Scott + Other Country Music News
Larry Busacca, Getty Images
Tim McGraw is fast approaching the Aug. 21 release date for his 15th album, Here on Earth. That said, his wife, Faith Hill, and three daughters decided to make this particular album (put out in a peculiar, to say the least, year) one for the family memory books.
While it may have seemed to the TV-watching audience that American Idol pulled off its remote episodes (filmed during the ongoing COVID-19 pandemic earlier this year) without a hitch, Luke Bryan has something to say about the actual bit of havoc that went on behind the scenes.
"We set up big TV screens and monitors and stuff like that, " he told Clarkson. "But the problem was that Lionel [Richie], Katy [Perry] and Ryan [Seacrest] live in L.A. Like, all of their Internet is fiber-optic Internet. It's like, we used to think dial-up was fast! I live 25 minutes south of Nashville, and our Internet was holding up [everything]...it was creating problems.
"We had this dude in a satellite truck come out, he could not even come inside, he had to sleep in his truck, " he added. "We had to get him a Porta-Potty....this was at the height of COVID. It was the only way we could get good Internet connection!"
Maren Morris has been delighting fans with adorable pics of her fast-growing infant son, Hayes Andrew, since his birth in March of this year. She and husband Ryan Hurd have been candid about the unusual nature of giving birth during a pandemic/quarantine situation — but she now coming forth with discussion of how difficult the birth was, with hopes that other mothers will feel able to share their feelings as well.
Maren had a 30-hour labor that resulted in a C-section, and none of it was what she had expected in terms of a birth experience.
"I wanted to do it naturally, but I stopped having contractions, and it was just time to call it, and get him out safely," Morris details, but added that she had not prepared for the possibility of the procedure. "I didn't read up on any of that ahead of time, because I didn't expect to get one. So I just wish I had done a better job at preparing myself for the shock of a C-section, because the postpartum of a C-section is so brutal."
The singer says that she felt "really isolated, really lonely," as a result, and thinks that a lot of other new mothers must feel this way as well. She hopes that the subject will become be more widely discussed so women can share their experiences.
8 TV Shows That Take Place in Maine And Aren't From Stephen King
More From WQCB Brewer Maine