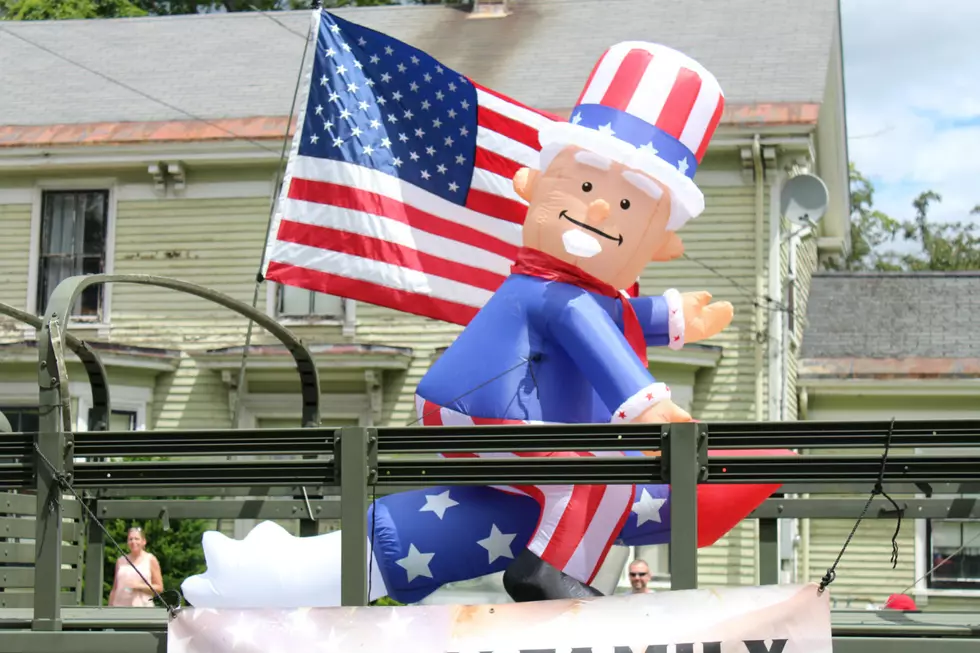 Too Early to Think About Old Town Memorial Day Parade? [PHOTOS]
Cindy Campbell, Townsquare Media
3 years is certainly long enough between parades.  It's back. Old Town Memorial Day Parade is again a go.
Last one was Memorial Day 2019. Next one Memorial Day 2022, Monday May 30th.
Time again to show your Old Town Pride and support the event,
Old Town Police Chief Scott Wilcox was in a police cruiser 'on assignment' when we spoke about the return of the Old Town Memorial Day Parade, and he was on the speaker phone, and I was on a cell phone too, but not driving. I was taking notes. If any information here is incorrect, trust me, Chief Wilcox will take pride in reaching out and correcting me.
Time for a pic of the last parade.
That is the staging area pre-parade. Watching a parade is great.  Being a part of one of the vehicles or floats and you are lining up hours before the parade so everything is set up and the parade flows smoothly is not as much fun as watching.
The parade kicks off at 9 a.m.  The staging begins at 7 a.m.  See what I mean about the wait time before the fun part.  Us parade watchers should be passing the candy out to them, instead of the reverse.
Note to self. If you get asked to ride in the firetruck for the parade, do it. That's a great view.
Old Town Police and Fire Departments are part of the parade. So are the other city outfits like Public Works etc. involved.
All part of about 100 floats.
And Marching Bands.
All the Little League Sports teams participate. Boy Scouts.  Girl Scouts.
Many, many more groups and clubs and businesses are involved.
And muscle cars too.
After the parade the city covers the cost to feed all the Veterans and their families. All others, lunch is $5 for individuals or $10 for families.
Speaking of vets, a vet will be selected to be sent to House in the Woods.
And there are raffles for all to participate in as a fundraiser.  Prizes include a canoe and a kayak from Old Town Canoe and a canoe from Old Town Trading Post.
Free fun for the whole family and a Memorial Day Salute to the veterans in person in Old Town. Welcome back to the Old Town Memorial Day Parade.
LOOK: 100 years of American military history
More From WQCB Brewer Maine