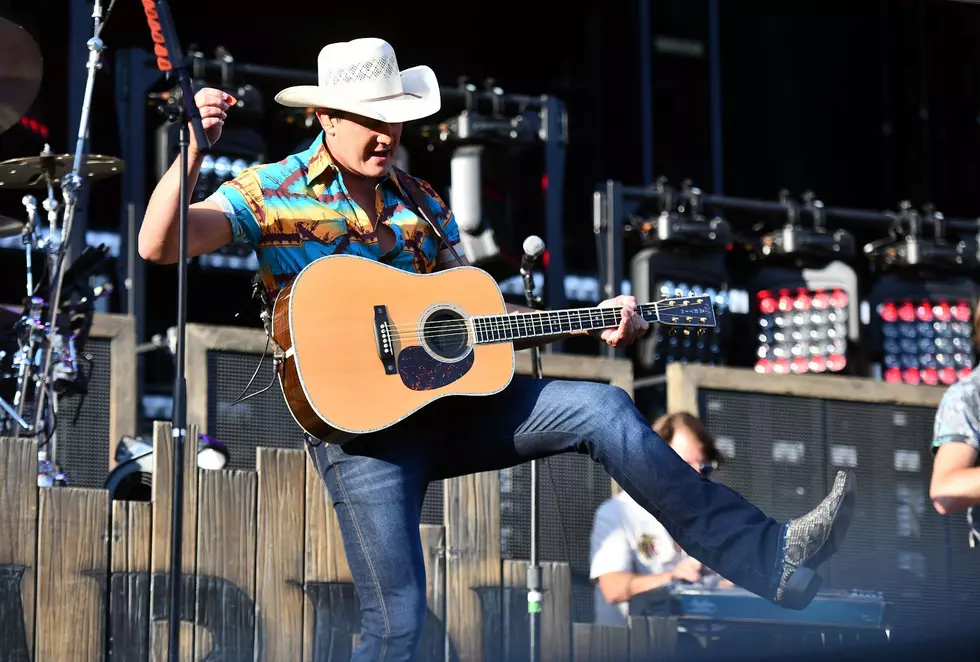 No Cake. Pizza at Jon Pardi's Wedding + More Country Music News
Scott Dudelson/Getty Images
New video from Chris Stapleton for "Starting Over," is out. In the clip, Stapleton is shown simply playing his guitar and singing in the studio, surrounded by friendly faces of fellow musicians (including wife Morgane). There are no fancy edits, special effects, or...well, nothing like that, really. Just the singer-songwriter and his own vibe, playing music straight from the heart.
Starting over is the title track of his new album, eagerly awaited by fans and due Nov. 13,"and his  first radio single since 2018. Starting Over will be his fourth studio album,
Happy birthday!
The best person I've ever known
She lights up every room she walks in.....
She's every rose I see.....
The sun as it breaks the morning...
And will be my sun as I break into the night.....
I love her
I love her
I love her
I love you baby
Faith turned 53 years old yesterday. She's been married to McGraw since October 1996, and they have three daughters together.
The coronavirus (COVID-19) pandemic has wreaked havoc on everybody's plans for 2020, and Jon Pardi is no exception: He says that he and his fiancee, Summer Duncan, have had to postpone their planned May wedding more than once.
"Just a couple [times]," the singer admits to Taste of Country Nights, revealing that the pandemic has also impacted the kind of wedding the couple are planning. "The big wedding we wanted to have is not going to happen
Pardi and Duncan were initially planning a destination wedding, with pizza instead of a traditional cake. Those plans — at least in part — have fallen by the wayside.
"There will be pizza," Pardi shares. "But we moved it to Nashville, Just to make it easier."
Plus they will have come up with a creative alternative to a large party
"My family's huge, so I had to tell them to hold back, because I can't have people flying all over coming into Nashville," he relates. "But once we get back, we're gonna do a wedding tour. So we wanna do a big party in northern California, and a big party in Texas, and a big party in Nashville."
Q106.5 Country Music News Weekday Mornings at 8:20
Here Are 6 Things You Never Do In Maine
More From WQCB Brewer Maine