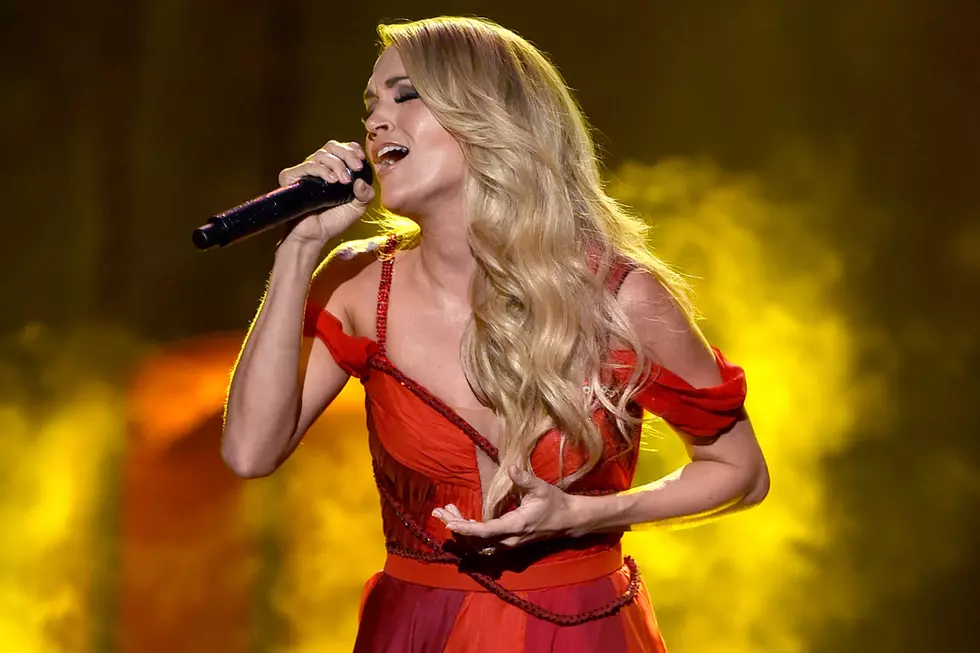 New Music Friday + More Country Music News 9 25
Kevin Winter, Getty Images
New music Friday.  Country Things Volume one is the album title. On that Granger Smith's album a song that  will take you back to childhood. The new song is a play on a familiar nursery rhyme, and features the singer's alter ego, Earl Dibbles Jr.
"If you're country and you know it, raise a beer / If you're country and you know it, raise a beer," Smith sings in each chorus, in the familiar cadence of "If You're Happy and You Know It." "If you're country and you know it and you ain't afraid to show it / If you're country and you know it, raise a beer."
Smith was working on the project when he and wife Amber's 3-year-old son River drowned in a tragic accident at the family's pool in June of 2019. He placed his plans for the album on hold in the aftermath.
Country Things, Vol. 1 is Smith's 10th studio album and his first since 2017's When the Good Guys Win.
 Carrie Underwood's Christmas music album came out today, and features a duet with son Isaiah, on Little Drummer Boy.
Michael Ray is a student and fan of decades of country music gone by,
"I miss story songs that you have to listen to all the way through to understand. This song is everything I love about country music -- traditional country music, like Tim McGraw and Earl Thomas Conley -- and I want to bring that back," says Ray,
. "This is the music I originally came to Nashville to make, and I'm grateful to have this opportunity for fans to get to know me better as an artist."
"Whiskey and Rain" is Ray's first single from what will be his third studio album,
He's been spending more time at home recently due to the novel coronavirus pandemic, but Jon Pardi's still keeping plenty busy.
"We're building some stuff around my house that's keeping me really occupied, and then between writing every week and whatever pops up, there's a lot going on," the singer shares. "I'm not just binging on Netflix and stuff, even though sometimes you've gotta do that!"
Pardi has also found a bit of time to try his hand at some new hobbies: He recently took acting classes, to help with his stage presence and interview demeanor, and he ordered a compass and map-reading book to try and teach himself the skill.
"That's just something I was gonna study," he explains, adding that he's down to get "lost" in the woods "after I read the book!"
Q106.5 Country Music News Weekday Morning at 8:20
Here's 10 Things That A Real Mainer Would Have
More From WQCB Brewer Maine