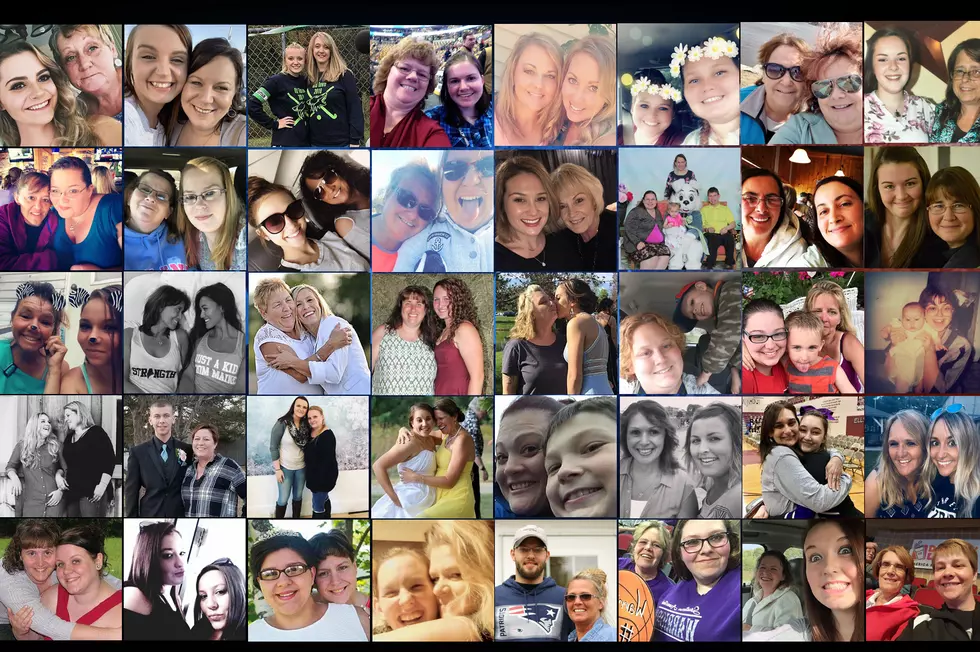 Contributed photos
Lots and lots of you sent us photos of you and your mom! Now it's time to decide who will win a night away on the Maine coast and tickets to see (and meet!) Brantley Gilbert in Bangor.
Me + My Mom 2019
Our winner will receive:One night at the Fisherman's Wharf Inn in Boothbay Harbor plus $100 toward dinner at the inn's restaurant. We'll also give our winner two (2) tickets to the Brantley Gilbert show in Bangor on Aug. 22 PLUS two (2) backstage passes to meet Brantley before the show.
Plus, thanks to our sponsor, we're going to give one random entry a $50 gift certificate to McLaughlin's Seafood.
To vote, scroll through the submissions below (listed alphabetically by first name) and click "Vote Now" on your favorite contestant. You can even click on an image to make it bigger!
Tell your friends! Tell your family! Tell everyone! You may vote once per hour until 11:59 p.m. on Thursday, May 9. We'll announce the winner on Friday's Q106.5 Morning Show with Scott Miller and Cindy Campbell.
If you're using the app and would like to view the gallery and cast your vote, go here.
Note: Entries were named after the individual who sent in the submission. Not all names reflect the individuals in the image.
More From WQCB Brewer Maine