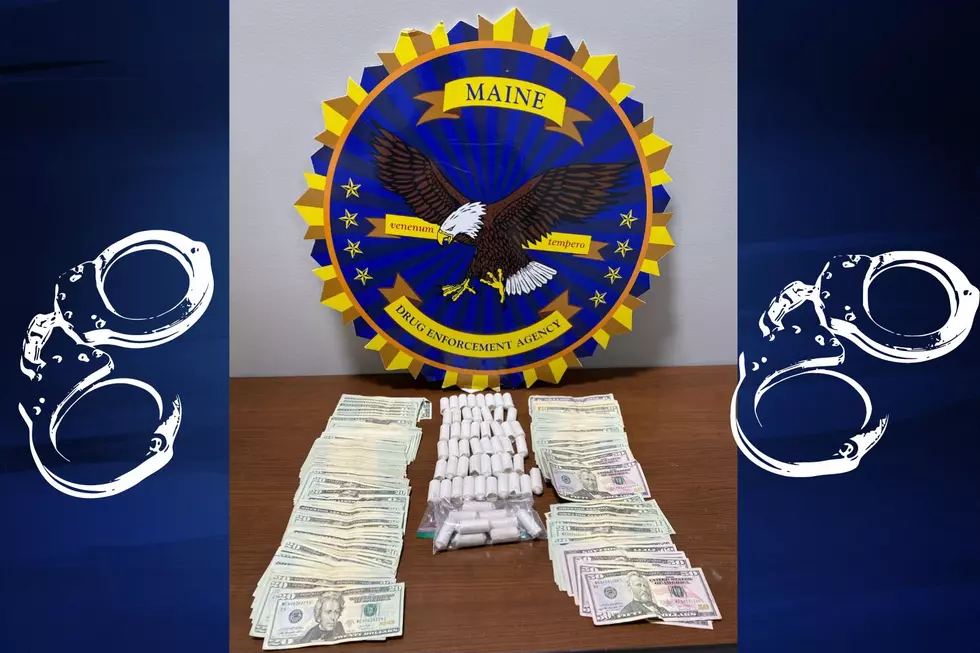 Massachusetts Women Arrested in Bangor with 1+ Pounds of Fentanyl
Maine Dept of Public Safety
Two women from Massachusetts are facing charges after more than a pound of fentanyl was seized in Bangor.
What Led Police to the Massachusetts Women?
The arrests were part of an ongoing investigation into the distribution of fentanyl in Hancock and Penobscot Counties. The Maine Drug Enforcement Agency has been investigating a Lawrence, Massachusetts-based drug trafficking organization for the past year, that they say is responsible for the distribution of record amounts of fentanyl in Hancock, Somerset, Piscataquis, and Penobscot Counties. Thursday night's bust comes on the heels of the 2022 Maine Drug Overdose Report that marked it as the deadliest year in Maine's history for fentanyl-related overdose deaths.
How Much is the Seized Fentanyl Worth?
On Thursday, MDEA investigators identified a rental vehicle, containing two women from the Lawrence, Massachusetts area, who had traveled to Maine to distribute more fentanyl in Hancock and Penobscot Counties. At approximately 10 pm, drug agents stopped the vehicle on Union Street in Bangor, with help from the Bangor Police Department. A search of the vehicle resulted in the seizure of 1.4 pounds of fentanyl, hidden in the engine compartment. Officials say the estimated street value of the drugs exceeded $94,000. Also seized was over $5,000 in suspected drug proceeds.
Who are the Suspects?
Arrested as a result of this search were two women from Lawrence, Massachusetts:
Krismely Guzman, 24. She was charged with Class A Aggravated Drug Trafficking. Bail was set at $100,000 cash.
Eri Geilys Polanco Caceres, 22. She was charged with Class A Aggravated Drug Trafficking. Bail was set at $100,000 cash.
Anyone with information about this investigation or the illegal sale of drugs in their community is urged to contact the Maine Drug Enforcement office closest to them or by texting MDEA to TIP411 (847411) or by calling the MDEA tip-line at 1-800-452-6457.
You Know You're From Maine When...
From the mouths of Mainers, to you...
Take A Forbidden Look Inside Frozen Fort Knox
Fort Knox
is closed for the season. While winter visitors can roam the grounds, the interior of the fort is closed off from the general public. If you browse through the photos below, you'll see why the fort is strictly off-limits until spring. That being said, we were given permission to enter the fort to create this gallery.
Again, the fort is closed from November through April. Do not attempt to enter the interior of Fort Knox. Entering the fort during the closed months is trespassing, and very dangerous.
More From WQCB Brewer Maine