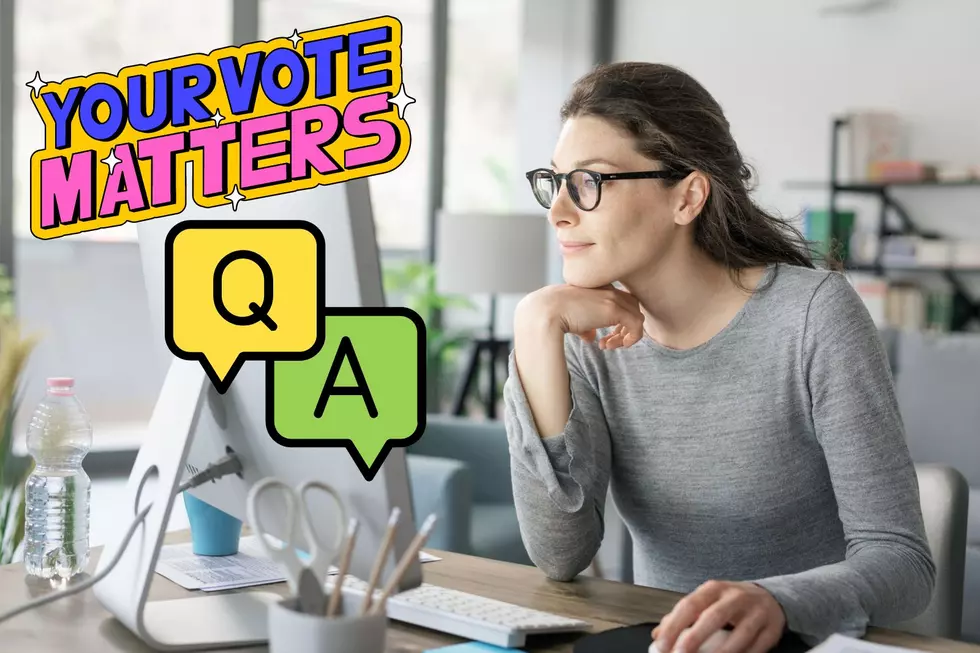 Cool Voter's Guide Will Answer Questions About the Maine Election
demaerre, ThinkStock
A cool new interactive voter's guide will answer all your questions about the upcoming election.
Why Is This Guide Beneficial?
I'm a big supporter of doing your homework before entering the voting booth. So, in advance of election day, I always spend some time online, looking up information on each candidate and referendum question. That way, I feel prepared to vote before pulling the curtain at the polls. But doing all that research can be time-consuming, as you search for each candidate's website, and struggle to understand the language of those complicated questions.
So I was relieved when I learned that the League of Women Voters has put together a personalized voter's guide, called Vote 411, which is like a one-stop shopping site for info. No, you don't have to pay for it. All the info is free and easy to access with this interactive guide.
Can I Learn About the Candidates and Questions?
When you first log onto the website, you'll be asked to enter your address. That will take you to the information pertinent to your voting district. On the next page, you will see a list of all of the offices with election races. Click on each one to find the names of all the candidates for that office, and then click on each candidate to learn some basic facts, as well as the candidate's answers to a variety of questions posed by the League of Women Voters.
As for those weirdly worded referendum questions, the voter's guide will explain what each one is about, including what it will mean if you vote yes or no. We've all seen questions where a no vote will actually approve the measure and visa versa.
Is There Any Information About Absentee Balloting?
Going back to your personal election information page, you can also access a list of polling places, check to see whether you're registered to vote in Maine and, if not, you can register to vote there, as well. Interested in completing an absentee ballot? You can learn how it works and, if it's the right choice for you, it will take you to the site where you can order a ballot of your own.
Kudos to the League of Women Voters for this amazingly easy research guide. It's truly taking the guesswork out of successful voting.
Michael Myers Makes a Cameo in This New Hampshire Real Estate Listing
Here Are The Top 10 Cheapest Towns To Live in Maine
Are you looking for a place to live in Maine that won't break the bank? Here is a list of the 5 most affordable towns to live in, in 2022.
More From WQCB Brewer Maine