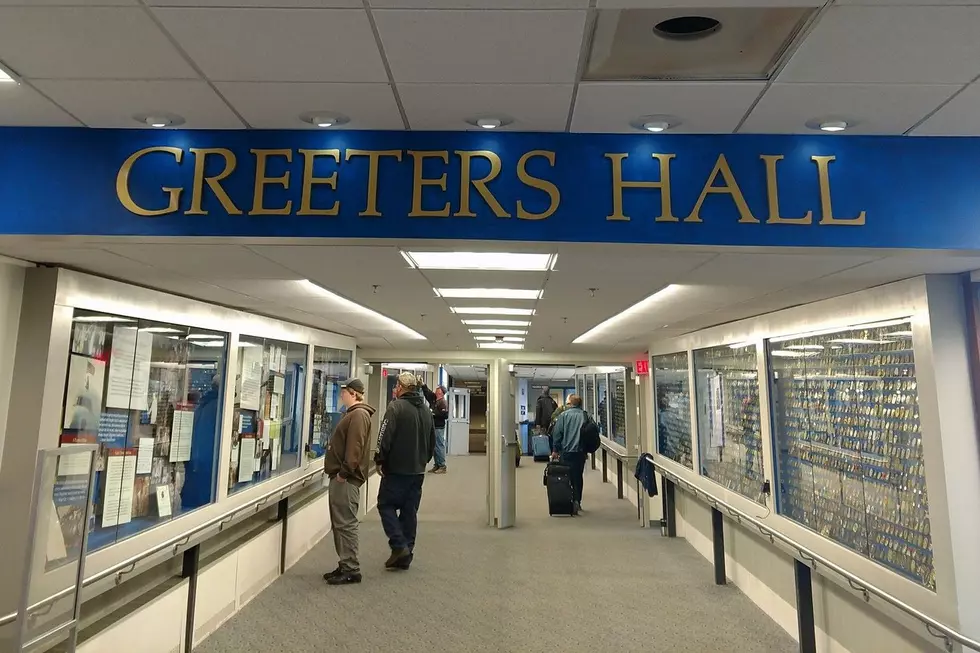 Participating in a Maine Troop Greeters Event Was Touching
Maine Troop Greeters & Museum
While the majority of Mainers were gearing up for the long Labor Day weekend on Friday night, and the lucky were seeing Luke Combs on the opening night of his tour in Bangor ...
I got a text that made me perk up and head for the car to go to Bangor Airport.
First some background. A few years ago I met with a few board members from the group Maine Troop Greeters. My purpose was to keep their story going and bring them some much-deserved attention. Oh, and to help them raise donations during the pandemic. Here's that story. 
I've always been fascinated by the Troop Greeters. I was lucky enough to go on an Honor Flight from another state to Washington D.C. for the day and witness veterans seeing the monuments erected in their honor. Very touching is an extreme understatement.
Back to the troop greeters, the reason I got excited Friday night was I got a text saying that a military flight was on the way to Bangor Airport and would I like to witness the Troop Greeters in action. Yes. And I've been trying to, for the past couple of years.
Finally, things worked out.
The sole purpose is to greet each and every military flight that comes through Bangor Airport. As the service men and women depart their plane, Troop Greeters line up at the end of the jetway and simply shake hands and thank them for their service.
From a flight years ago here's what it looks like to the Troops coming down the jetway
And here is another photo from a past flight of what the Troop Greeters do.
That's what I got to do on Friday evening. Knowing nothing about where they were headed or coming from. What part of the country they are from? Only thing one could tell was their last name on their uniform. And the look on their faces. Gratitude. The feeling of being appreciated.
It's amazing. After I got back home I immediately reached out to a great friend of mine who had been in Desert Storm and told him what I'd just been a part of. He got emotional, remembering when he came back through Delaware, and the greeting they had received. All these years later, he got choked up.
Thank you to the Maine Troop Greeters for what you devotedly do for each and every flight, and have since 1991. Middle of the night, middle of a snow storm, doesn't matter. There are always Troop Greeters there to greet an incoming flight.
Amazing.
And now I have seen firsthand how appreciated that effort lands.
Thank you.
Want more information about the Maine Troop Greeters, here it is.
And next time you are flying out of Bangor International Airport or meeting someone coming in, go by the Maine Troop Greeters Museum for a visit.
LOOK: 100 years of American military history
More From WQCB Brewer Maine