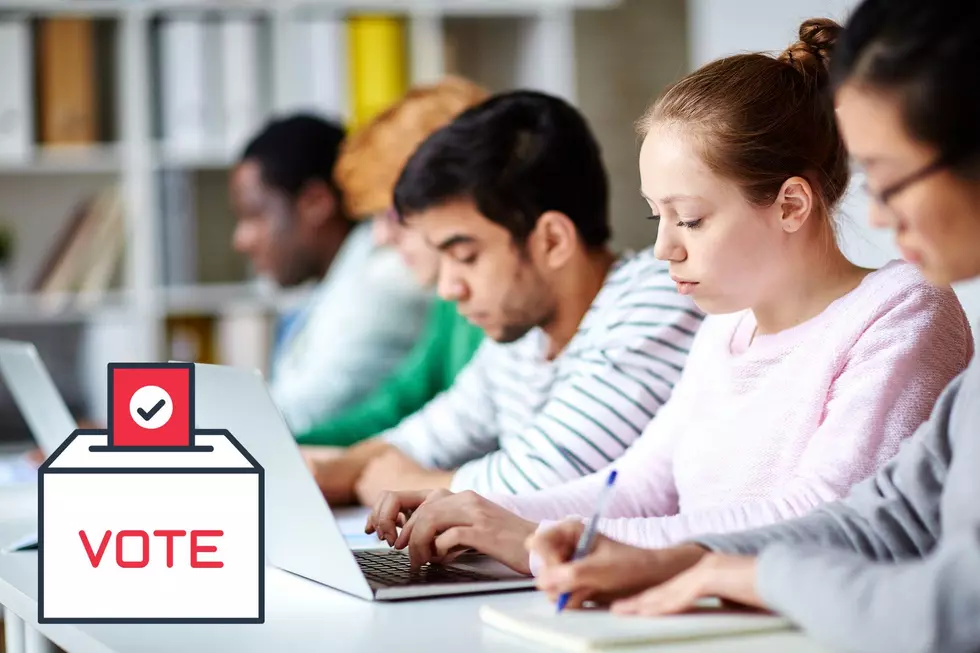 Maine Students are Taking Part Today in a Statewide Mock Election
shironosov, ThinkStock
Maine students, across the state, are casting their votes today in a mock election.
What is a Mock Election?
The mock elections are a great way to give students a hands-on way to learn more about the electoral process, from researching candidates to casting their votes and then waiting for the results to come in. And their record is pretty good, although not perfect, as far as picking the winners. In 2020, students picked Joe Biden for President, Sara Gideon for Senator, as well as Chellie Pingree and Jared Golden for State Representatives. They were all winners, except for Sara Gideon who lost that race to Susan Collins. In 2018, they opted for Shawn Moody as Governor of Maine before the election that put Janet Mills in that office.
Maine Secretary of State Shenna Bellows says voting is important because it's fundamental to everything else we care about.
Because the Governor, the President, members of Congress, the Legislature - they make decisions about issues that impact us, whether that's education, the environment, the economy, civil rights, and more. This is your chance to make your voice heard in the mock election.
In a video, posted on the Secretary of State's website, Bellows and others explain the process to voting students. Also included in that video are messages from all the candidates on the students' ballots.
Will This Election Also Help Encourage Parents to Vote?
Bellows says this election will help students to better understand the process, and will also spark conversations at home with their parents. Her hope is that the lessons will be reinforced by parents who regularly vote in elections, and will also encourage parents who are apprehensive to go to the polls and cast their own ballots.
When Will the Results of the Mock Election Be Posted?
This year, the election is being held virtually, which has been the process since the onset of the pandemic. Before that, the mock election was held in Augusta. Students will be able to cast their votes online, which is also where the results will be posted by Thursday, October 27th.
12 Maine Downtowns That Are Worth A Visit
One of the cool things we have in Maine are a lot of great downtowns. Each one is just a little different and each one has a bunch of great, local, businesses. These are a few you may want to visit in the next year.
Buy This Amazing Unity House on Nat'l Registry of Historic Places
A house for sale in Unity is listed on the National Registry of Historic Places and has been lovingly restored to its original beauty.
More From WQCB Brewer Maine