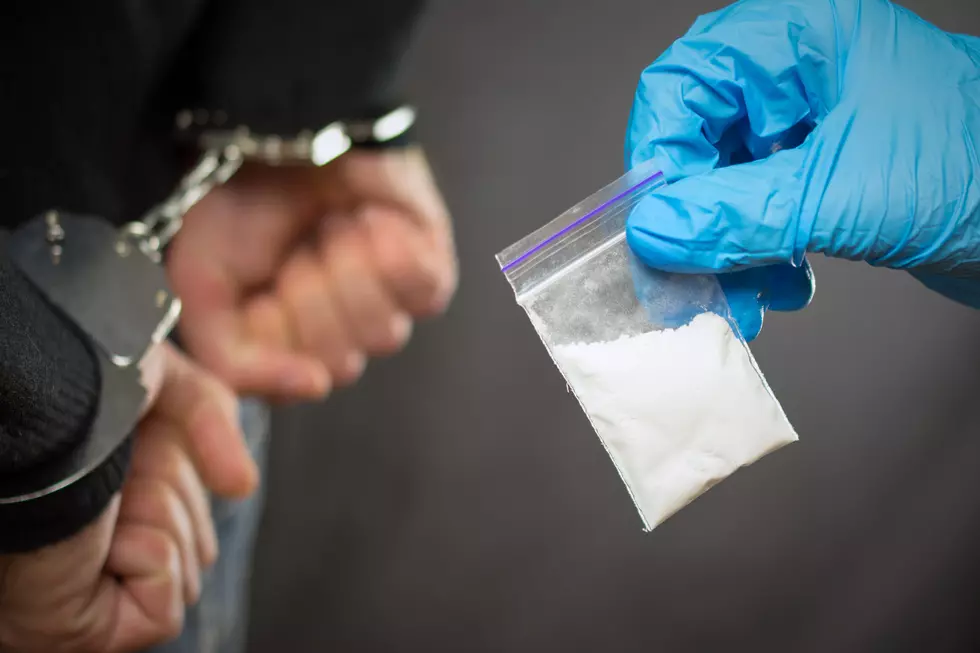 Maine Police Seize Fentanyl, Coke, and Meth in 3 Drug Busts
Roman Didkivskyi, ThinkStock
It was a busy week for Maine law enforcement, with drug busts in three communities that netted seizures of meth, cocaine, fentanyl, and Xanax.
The Bradford Bust
On Wednesday, May 18, Deputy Seth Rolfe was on patrol in Bradford when he noticed a vehicle sitting on the side of the road that appeared to be broken down. He stopped to talk with the occupants and see if he could offer any assistance. During that conversation, Deputy Rolfe identified one of the people as Jennifer Kane, 37, of Corinth who was out on bail with several conditions. When he noticed some suspicious items in plain view, Rolfe conducted a search of the vehicle. As a result of that search, he seized cocaine and fentanyl.
Jennifer Kane is charged with:
Aggravated trafficking in scheduled drugs
Trafficking in prison contraband
Violation of conditions of release.
Officials say during the intake process at the Penobscot County Jail, more drugs were found on Kane's person. At last report, she remained incarcerated.
Holden's Biggest Drug Bust in the Department's History
Holden Police Officer Mike Beal stopped a vehicle on Sunday, May 22, which resulted in the largest drug bust in that department's history. The vehicle containing David Rowland, 29, of Stoniginton, and Alex Hanna, 28, of Penobscot was originally stopped because of an expired registration. A search of the vehicle resulted in the seizure of black tar heroin, fentanyl, and Xanax, as well as a significant amount of cash, and a loaded firearm.
David Rowland is charged with:
Possession of a firearm by a felon
Violation of conditions of release
Unlawful possession of scheduled drugs
Alex Hanna was also charged:
Arrested on a Class B arrest warrant
Unlawful possession of scheduled drugs
Chief Chris Greeley says the street value of the seized drugs is approximately $45,000. More charges are anticipated for both suspects.
A Plymouth Traffic Stop
On Monday, May 23, Penobscot County Sheriff's Deputy Cam Barrieau conducted a traffic stop on the Moosehead Trail Road in Plymouth. During the stop, Barrieau said he noticed items associated with drug trafficking in the vehicle and said the driver, Kendra Mason, 36, of Dixmont was acting suspiciously. The Deputy confirmed that she was out on bail for drug charges with conditions and conducted a search, seizing methamphetamine and fentanyl.
Kendra Mason is charged with:
Trafficking in scheduled W drugs
Violation of conditions of release
At last report, Mason was incarcerated in the Penobscot County Jail.
Parents Should Familiarize Themselves with These Illegal Drugs
Knowledge is power, especially when it comes to recognizing and understanding when your child becomes involved with illegal drugs.
10 Tips to Allow Cars and Motorcycles to Safely Coexist
It's possible for cars, trucks, and motorcycles to safely share the road, but it takes mindfulness and cooperation on everyone's part. Remember these 10 tips before heading out on your next journey.
More From WQCB Brewer Maine