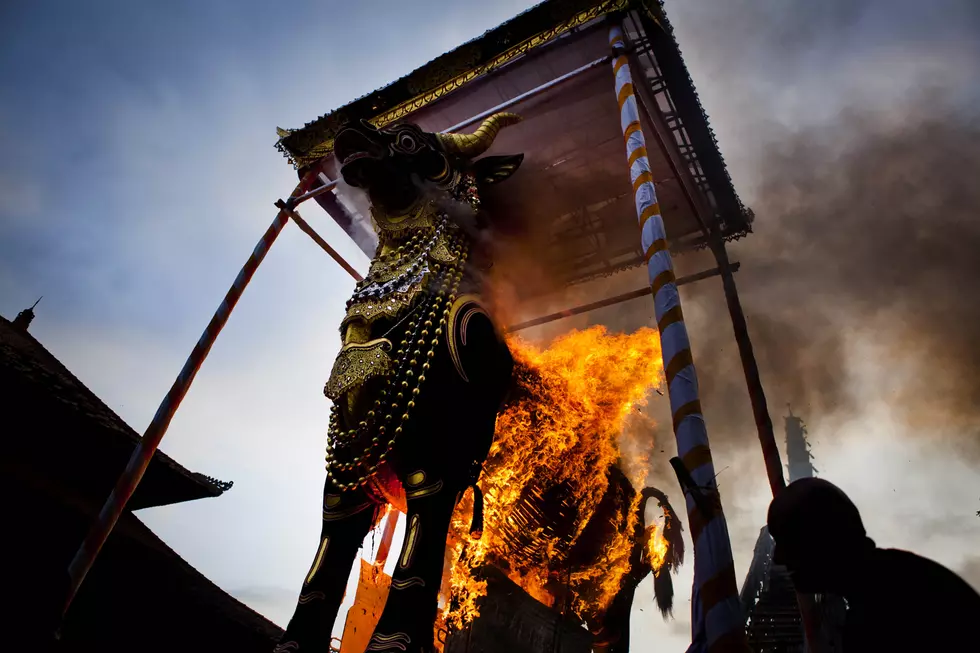 Maine Legislature Hears Strong Support Of So-Called Viking-Style Funerals
Getty Images
So far, no one really opposes, although we're willing to bet that no one actually lives downwind from what's being planned.
So a few weeks ago we told you about open air cremation ceremonies, and how a private non-profit company in Dresden would like to conduct them and has asked the Maine legislature to consider it.
The task has recently been handed off to the Health and Human Services Committee to review the submitted bill titled "An Act to Permit the Conduct of Open Air Cremation at Designated Scattering Sites" at least 20 acres in size, and to listen to what people have to say about it.
More than two dozen Mainers recently spoke in favor of open air cremation, or what the media termed "Viking style" burials, according to SunJournal.com.
One man who actually observed these sort of ceremonies in Thailand and Bali said that the "beauty and finality of the rituals were clearly a comfort to those communities" and that Western cremations paled in comparison.
Most people in the meeting including the president of the Funeral Consumers Alliance of Maine, a chaplain, and the owner of the non-profit in Dresden that would like to conduct the open air cremations, spoke in favor of the proposed bill.
Only one person sort of opposed, saying that they really had no personal viewpoint but that the current Board of Funeral Service here in Maine didn't have the expertise or jurisdiction to create the rules for such a thing.
So, could this be a clue as to what's to come?  Better start gathering the kindling wood and get the S'mores ready to go.
Now, let's talk about those mushroom death suits.
LOOK: The Most Famous Actor Born Every Year
READ ON: See the States Where People Live the Longest
Read on to learn the average life expectancy in each state.
More From WQCB Brewer Maine