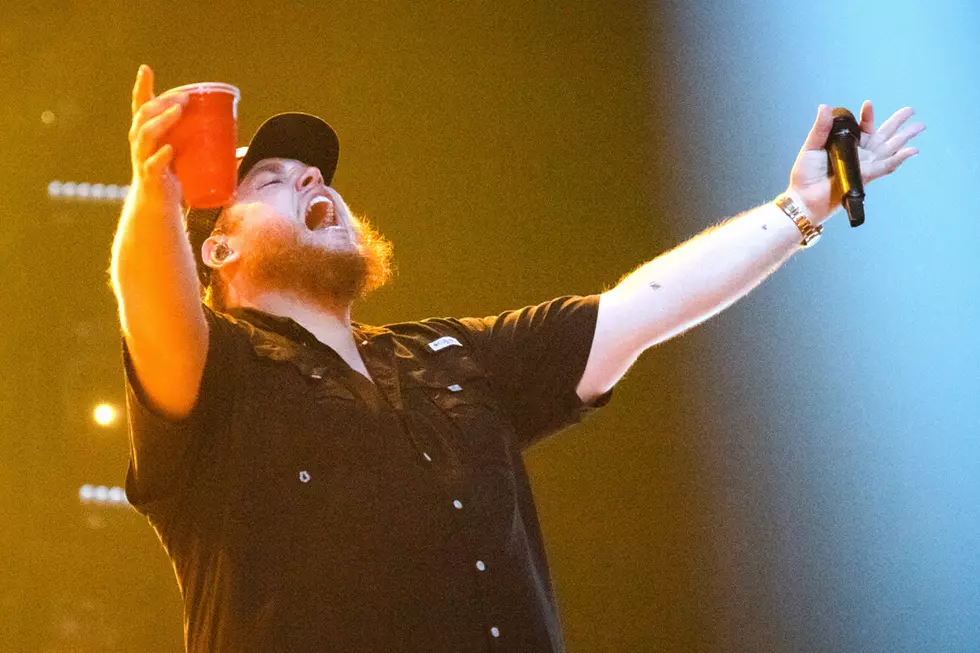 Keith Urban Sings For Luke Combs + More Country Music News 8 4
Jason Kempin, Getty Images
Yesterday we announced Luke Combs got married over the weekend and joked, what gift do you get Luke?
Well if you're Keith Urban, he's mostly at home, just like the rest of us. And, just like the rest of us, he's missing the fun parts of his job that COVID-19 is making impossible: Namely, touring!
View this post on Instagram
Luke Bryan on Taste of Country Nights on Friday night. Same day his new album  Born Here, Live Here, Die Here album drops  He and his wife Caroline have a well documented prank war with each other. He'll share some stories, but hopefully not tip off his next plot, Friday night on Q106.5 Example: Caroline struck by hiding in a cupboard above the refrigerator at the family's beach home. When Bryan opened the fridge to grab something, she popped out and screamed, causing him to toss his beer across the room
Serious if you're wasting beer.
Remember Caroline was out riding her bike and as Luke drove by her in his pick up truck, he has a train horn installed on that truck.  Yeah, he train horned her.
No place for amateurs.  These two know what they're doing.
Let's go behind the scenes and give a shout out to someone you've probably never heard of.
Songwriter Ashley Gorley is celebrating his 50th career No. 1 song, setting a record among writers of all genres. The tunesmith is now the first songwriter to ever achieve the honor in the history of the Billboard airplay and Mediabase charts.
LoCash's "One Big Country Song" gives Gorley his 50th No. 1 single as a songwriter. He earned his very first chart-topper in 2006, when Carrie Underwood's "Don't Forget to Remember Me" hit the top of the Mediabase country chart.
I love writing songs — the challenge, the process and the way that each day brings something different," Gorley reflects in a press release. "Fifty No. 1s is an achievement I'm proud of and grateful for, but I'm even more grateful for the friendships these 50 No. 1s have granted me
LoCash's new No. 1 gives Gorley his fourth chart-topper in 2020 alone, following Dustin Lynch's "Ridin' Roads," Brett Young's "Catch" and Sam Hunt's "Hard to Forget."
Throughout his career, Gorley has had more than 300 of his songs cut by various artists.
50 #1's is amazing, but that also shows perseverance, 250 of his songs that were recorded didn't go to #1
Movie & TV Celebs From Maine
More From WQCB Brewer Maine