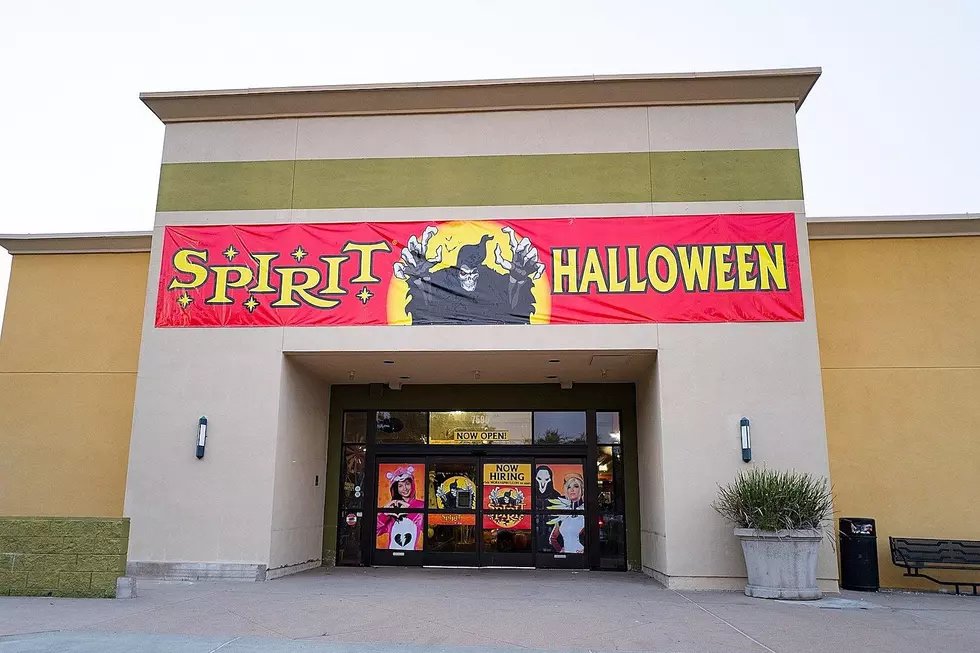 All 5 Spirit Halloween Stores In Maine Are Finally Open
Smith Collection/Gado, Getty Images
Now you can get a head start on your Halloween costume this year!
As we get closer and closer to the spookiest day of the year, it's time to start thinking about what you want to wear on All Hallows' Eve, so with that in mind, the news is out that all 5 Maine locations of Spirit Halloween are open.
All the stores in Maine are open daily, from 10am-9pm:
Bangor-6 Bangor Mall Boulevard
Augusta-Augusta Plaza, 58 Western Avenue
South Portland- 400 Maine Mall Road
Auburn-730 Center Street
Biddeford-101 Shops Way
With over 1,500 stores throughout the United States, Spirit Halloween, is the ultimate destination for all your Halloween needs, offering an extensive selection of costumes, decorations, and accessories that will take your love of all things spooky, to the next level.
You can find any type of costume for everyone in the family, kids to adults. They offer a wide range of officially licensed costumes inspired by your favorite movies, TV shows, video games, and anime characters.
What's hotter than "Barbie" right now? Classics like Harry Potter, and Teenage Mutant Ninja Turtles, are there too. You can find the perfect costume for every taste and style.
Spirit Halloween touts itself as the "world's #1 costume store" and it looks like they have it more than covered.
They even have animatronics and remote mechanisms that are probably guaranteed to make the neighbors pee their collective pants when they stumble upon them.
In Bangor, they are located at the former Bed, Bath & Beyond location, at 6 Bangor Mall Boulevard.
Our pal Katie, visited recently, and posted these funny videos!
BOO! Which State in America Loves Halloween the Most?
"examined the number of searches for haunted houses, haunted house reports, and the number of ghost stories and Ghost Adventures episodes filmed in each state".
Using this data, they were able to calculate a total score on a scale between 0 and 40. Here's how your state ranked in
AirportParkingReservations.com
ranking for The Most Halloween and Haunted House Obsessed States in America.
House From Original 'Halloween' Movie Is for Sale
A house currently on the market in South Pasadena, Cal. was featured in the 1978 horror classic, Halloween. In the movie, the home is the residence of Laurie Strode (Jamie Lee Curtis) and her family. Strode becomes the target of Michael Myers after he escapes a mental hospital in the fictitious town of Haddonfield, Ill.
Classic Halloween TV Episodes
Halloween: a time for candy, costumes and binge-watching spooky special editions of your favorite TV shows.
More From WQCB Brewer Maine