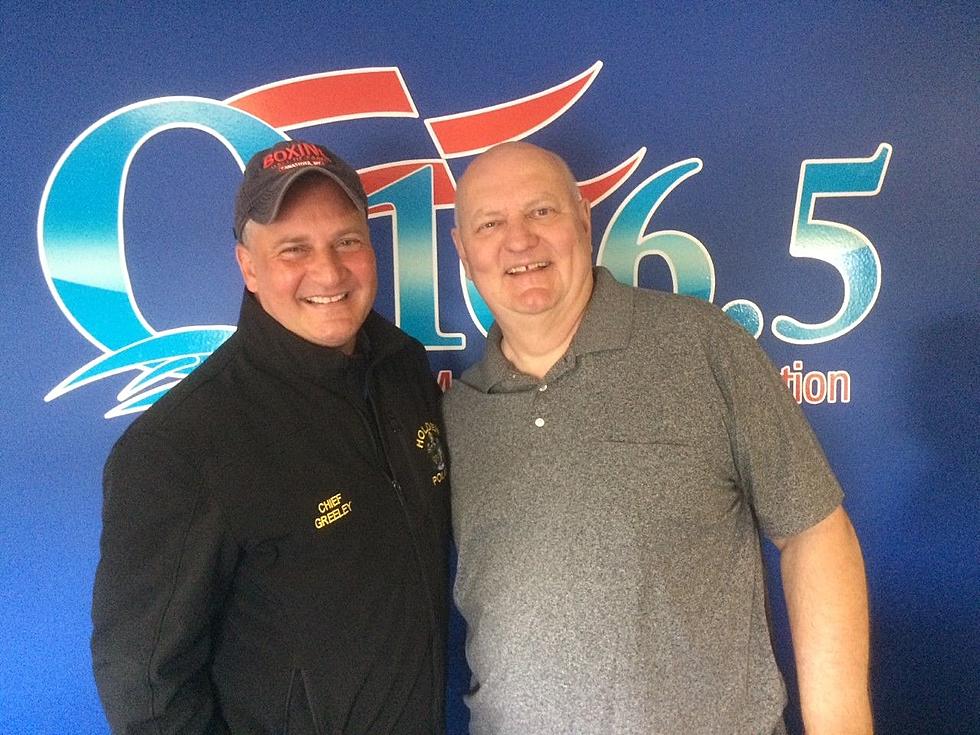 Holden Celebrates National Law Enforcement Appreciation Day
Scott Miller
Sunday was National Law Enforcement Appreciation Day. In a lot of communities just another day, but not in Holden.
The Town of Holden held an event to say thank you to police men and women at Holden Elementary School.
Governor Mills attended the event yesterday. The Governor and Chief Greeley worked together in the Maine Legislature in the past.
Holden Police Chief Chris Greeley is a frequent guest on the Q106.5 Morning Show and amongst the laughs, always reminds all that Holden Police are part of the community.
As an example, last month Holden Police Department held their 5th annual 25 Days of Kindness. That event has the Holden Police Department doing community good works and giving back.
They also round up donations of gifts from local businesses and citizens to make sure the younger generation gets a toy or two. And it also humanizes police officers to the community, young or older.
Yesterday the last of the money raised for their 25 Days of Kindness was gifted to Bangor Police Community Relations Officer Liz Ashe and that money, $1,000, will be passed along to the Brick Church in Bangor. They will use the funds to assist in their aid to the homeless.
Holden Police also donated $500 to the Rock Steady Boxing program of Ellsworth to help them start a program in Bangor.
A salute to all law enforcement personnel, and a thank you to Holden Police Department for their efforts in the community.
How Mainers Can Honor Betty White by Helping Animals on 12/17
The #bettywhitechallenge encourages people to honor Betty White's memory by making a donation to a local animal shelter on her birthday, January 17th. Here are some Maine shelters to consider.
More From WQCB Brewer Maine