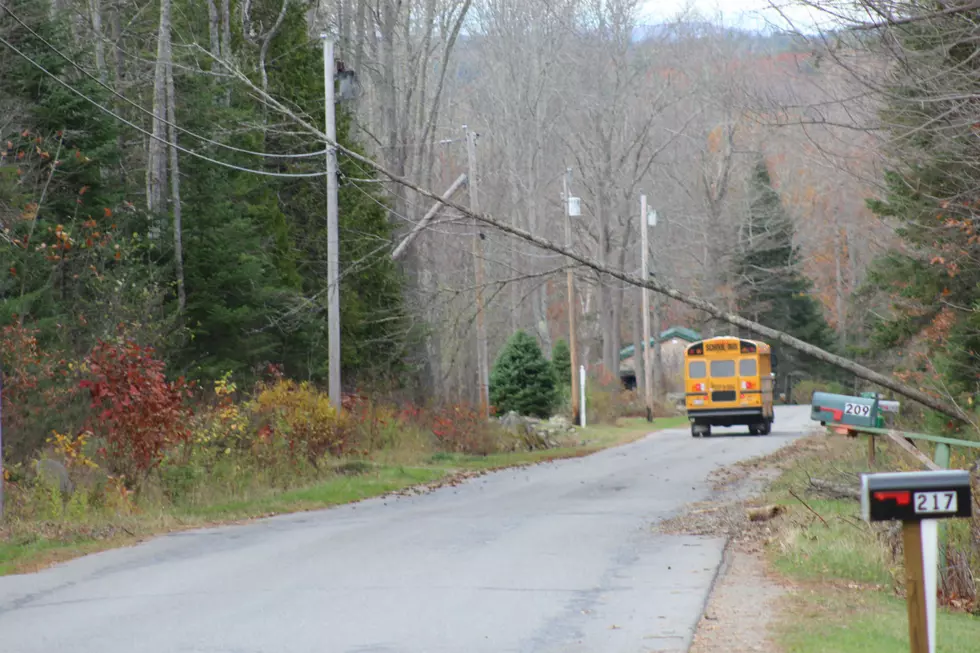 High Wind Warning Issued for Parts of Maine Ahead of Strong Storm
Cindy Campbell, Townsquare Media
A strong mid-week storm is expected to bring strong winds and heavy rainfall to Maine.
The National Weather Service has issued a High Wind Warning for the Downeast area, Wednesday night into Thursday. A storm will move into Maine Wednesday afternoon, bringing strong winds and a soaking rain. Coastal areas will see gusts from 50-55 MPH, with a chance for stronger gusts near 60 MPH at times.
Winds will remain strong inland, where the Bangor area could see winds near 40-45 MPH. The Bangor area could see max gusts near 50 MPH at times.
In addition to the strong winds, a soaking rain will fall, heavy at times, throughout the overnight hours. Much of Maine will see 1-1 1/2 inches of rain. Forecasters say the bulk of the rain will fall in a relatively short amount of time. Warm temps, paired with heavy rain, will result in significant snowpack loss across northern areas of the state. Forecasters do not expect flooding at this time.
Maine Emergency Management Agency says to brace for a slippery morning drive and asks the public to be vigilant in preparing for this evening's rain and windstorm.
MEMA recommends making the following preparations:
Take an inventory of the items you need that rely on electricity.
Charge cell phones and devices now.
Plan for batteries and other alternative power sources to meet your needs, such as a portable charger or power bank.
Have flashlights for every household member.
Have enough nonperishable food and water for each household member and pets for at least 72 hours.
MEMA says, "These strong winds and heavy rain have the potential to cause power outages from downed tree limbs. If you observe a downed power line, report it to your utility company. Citizens are reminded to never touch a downed power line or a tree in contact with a downed line. Motorists should slow down or change lanes when approaching utility crews working on roadways."
Get breaking weather alerts on our app. 
Enter your number to get our free mobile app
25 Essentials to Keep in Your Vehicle During the Winter Months
It pays to be prepared for any situation when driving in Maine during the winter.
More From WQCB Brewer Maine