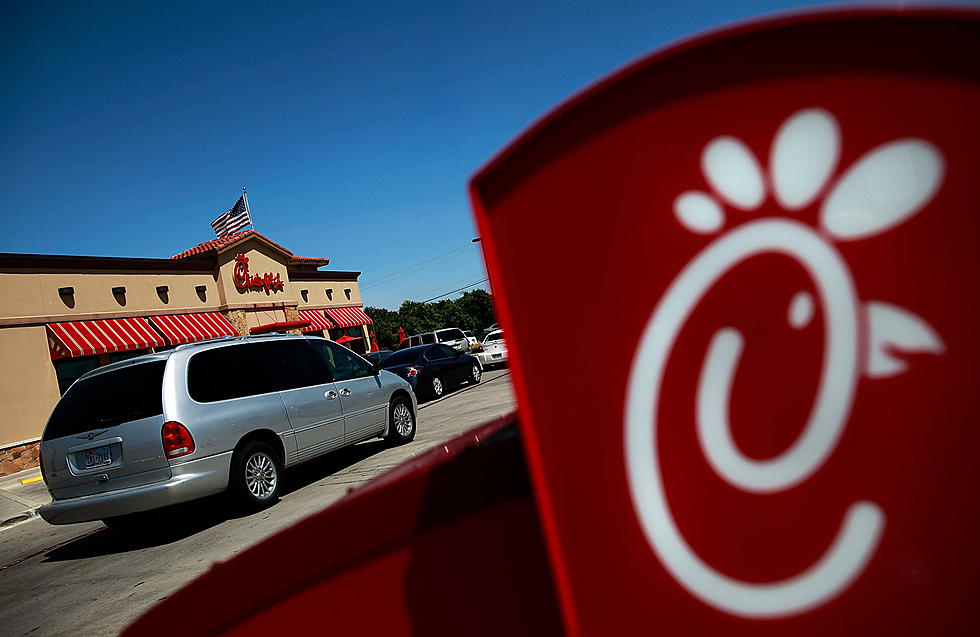 Here's Why The Drive-Thru Line Is A Mile Long At Chick-fil-A In Bangor
Tom Pennington/Getty Images
Wow, people really seem to dig their spicy chicken sandwiches.
You don't have to be a cop to take notice that the drive-thru at the Chick-fil-A off Stillwater Avenue in Bangor always seems to be filled with hungry Mainers waiting patiently in their cars and trucks for the day's chicken fix. Whether it be breakfast, lunch or dinner it always seems to be very busy there, except on Sundays of course, when the place is closed.
Even during the pandemic, when other fast-food restaurants in the area waited for you to come to them, the employees at Chick-fil-A were outside in-person with their clipboards waiting on customers in the drive-thru so that their meals would be ready for them a little further up the line.
Guess that's why the Chick-fil-A chain of restaurants came out on top once again this year when it came to fast food, according to the 2021 American Customer Satisfaction Index survey.
Chick-fil-A may have lost a little of their rating from last year, but the fast-food chicken giant still remained at #1 with a score of 83 out of 100. Chick-fil-A was followed up by "All Others", and then Domino's, KFC, and Starbucks. Both Wendy's and McDonald's ended up at the bottom.
Here's how all fast-food restaurants fared in this year's Index.
When it comes to regular sit-down restaurants, another thing that the survey discovered this year was that during the pandemic people had become accustomed to both curbside pickup and having their meals delivered right to their door by companies like GrubHub and DoorDash, and restaurants that adhered to that strategy fared better, and will likely to continue to do so if they keep it up.
50 Famous Brands That No Longer Exist
CHECK IT OUT: See the 100 most popular brands in America
More From WQCB Brewer Maine