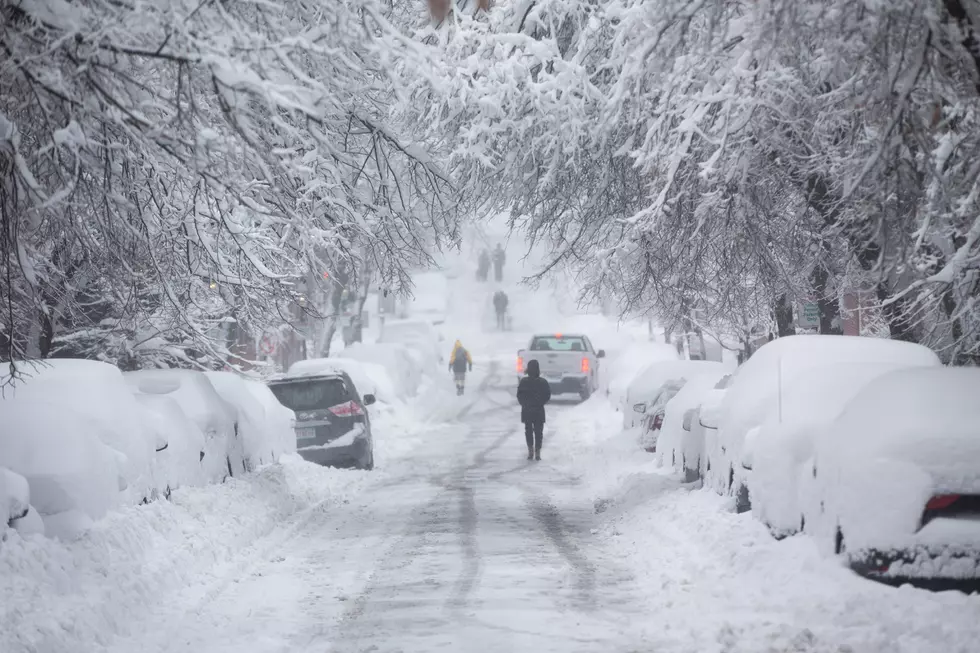 Here's Why Maine's Most Miserable Day Of The Year Is January 16th
Scott Eisen /Stringer/Getty Images
Gee, guess we all ought to just stay in bed that day.  Maybe even with each other.
Another internet company with far too many employees staring into their laptops has now determined that January 16th of this year will be the "most miserable day of the year" for Mainers.
So how did the folks at Ezvid Wiki, a video wiki, software and media company, come up with Saturday January 16th as being the day that we should all just stay indoors, cower in the corner and drown in a big glass of Fireball Cinnamon Whiskey?  They surveyed 3000 people and scoured over 36 years of weather data, and then determined what the most miserable or gloomiest day of the year would be, state by state.
Looking at the map provided by Ezid Wiki and then taking their word for it, January 16th of this year here in Maine should provide us with an average temperature of 13 degrees and an expected rain or snowfall of 1.4 inches.
We've seen people in Bangor walking around in shorts with smiles on their faces and acting pretty jovial with a wind chill of -5 and 4 inches of snow on the ground in the middle of January.  But hey, just sayin'.
Going by the map, people in Florida will be suicidal on January 22nd when the temperature dips to 41 degrees and over 4 inches of rain falls.  Californians will feel the wrath of Mother Nature and head for their bunkers on February 8th when the temperature averages out at 42 degrees and over 4 inches of rain falls.
Regardless of what happens here in Maine on January 16th, try to keep a chin up, because it'll be day one of the weekend, and that's just fine with us.  Make sure that you check out the map below.
Enter your number to get our free mobile app
10 Essential Items to Survive a Maine Winter
More From WQCB Brewer Maine