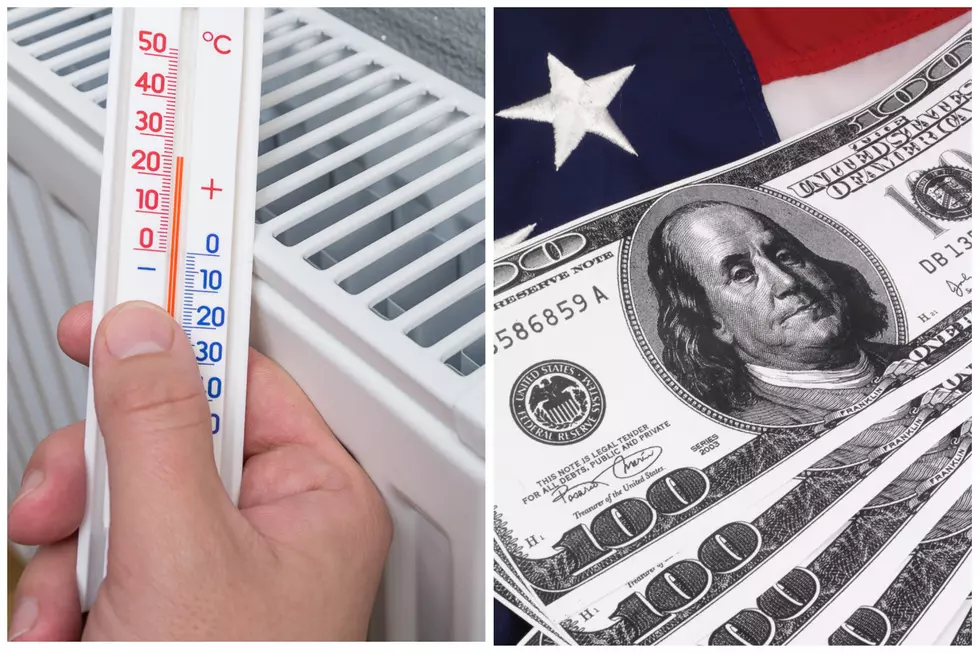 Odds are That State Heating Relief Check Will Still Happen
Getty Images
First back to December 6th when Governor Mills announced some help for Mainers when it comes to heating costs, which are much higher than last year. About 44% higher.
They needed a two thirds majority to get the Emergency Winter Energy Relief plan bill passed and didn't get it.
It was held up so that a committee of the Maine State Legislature could be formed to hold a meeting to discuss and be transparent about the bill.
That happened on Wednesday. And now it goes back to be voted on in early January by the full legislature when they reconvene.
And after the meeting on Wednesday, it looks like the vote will be a two thirds majority, meaning passage of the bill.
Back to the original statement from Governor Mills
Inflation and high energy prices are stretching the wallets of Maine people, in some cases forcing them to face the impossible choice of heating their homes, putting food on the table, or paying for other necessities," said Governor Janet Mills. "With this plan, we hope to ease the burden on Maine people by putting money back into their pockets so they can better afford these costs and by ensuring that our most vulnerable citizens are able to stay warm this winter.. I ask the Legislature to pass this plan with the 2/3 support needed to enact it as an emergency measure so that we can get this relief into the hands of Maine people without delay.
It will be $450 checks to Maine taxpayers to supplement home heating costs.
So $900 per couple.
As long as individuals earn $100,000 a year or less, and couples earn $200,000 or less.
More than half of the funds would come from the projected $283 million revenue surplus for the coming year.
If it passes in the legislature it'll take about a month to process the relief checks., so start watching that mailbox in early February.
Gorgeous Maine Wilderness Home Spares no Detail
More From WQCB Brewer Maine