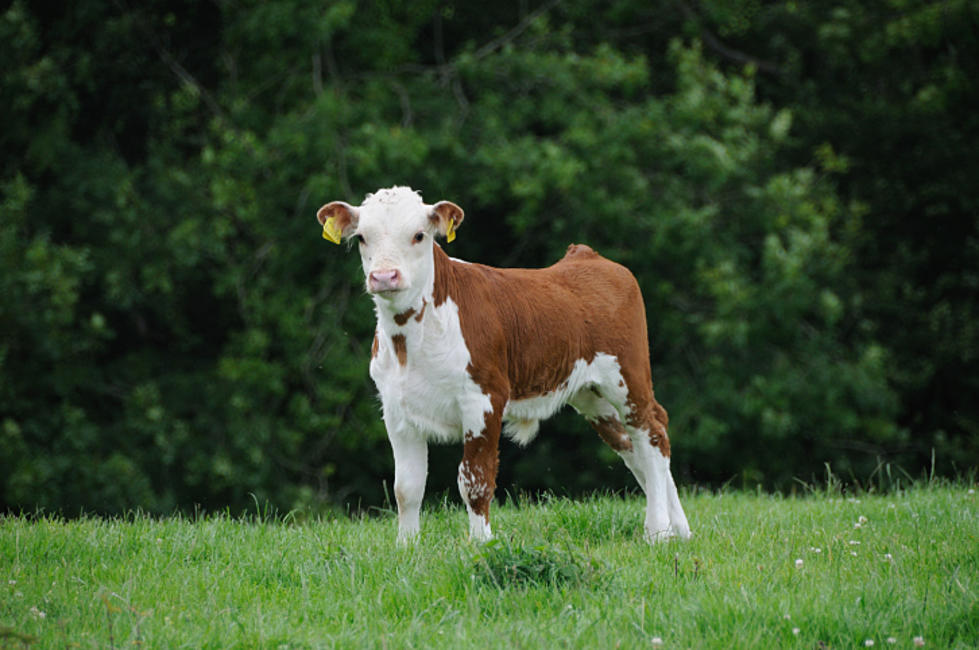 Find Out How You Could Name A Baby Cow In Frankfort
Ingram Publishing
It's been an unusually busy couple of weeks for the folks at the Boyd Brook Farm in Frankfort. According to their Farm Blog, which can be found on their facebook page, this season's new herd of baby cows all seem to be coming at once!
Laurie Philbrick, a herdsman on the farm, says they expect, when all is said and done, to have 20 calves born this season.
The farm, which has been in the business of raising grass fed beef and pastured pork since 1990, had their first calf of this year come April 12th; a little girl. And then fast and furiously, in the two weeks since, 11 more calves have been born. So far, 8 girls and 4 boys have been born, sometimes 2 arriving in the same day!
Now the question is; What to name all of these babies?!
Well, that's where you come in.
Each year, the farm reaches out to the public, making it a bit of a naming contest of sorts. They set up a box at a local farmers market, and let folks submit suggestions on what they should call the new herd of cows. The only requirement when making these suggestions is that they start with the letter the farm picks for that year. In this case, it's J.
According to Philbrick, they pick these letters in order to keep track of the age and birth year of each cow.
"Don't forget to stop in at the Hampden Farmers Market and submit your entry for the name the calf contest. Every time a calf is born I draw a name and that person gets 10% off their next purchase at my booth."
They are also taking name suggestions through their Facebook page.
As a side note, if you or a friend have an interest in finding out where local meat comes from, and what farming life is all about, the Farm Blogs on their facebook page are just awesome. Great pictures. Funny videos. It's a really great, up-close and personal look at what farm life is all about!
LOOK: 30 fascinating facts about sleep in the animal kingdom
OH NO WE DIDN'T: 12 Photos That Prove That Alpacas Are Cuter Than Llamas
More From WQCB Brewer Maine