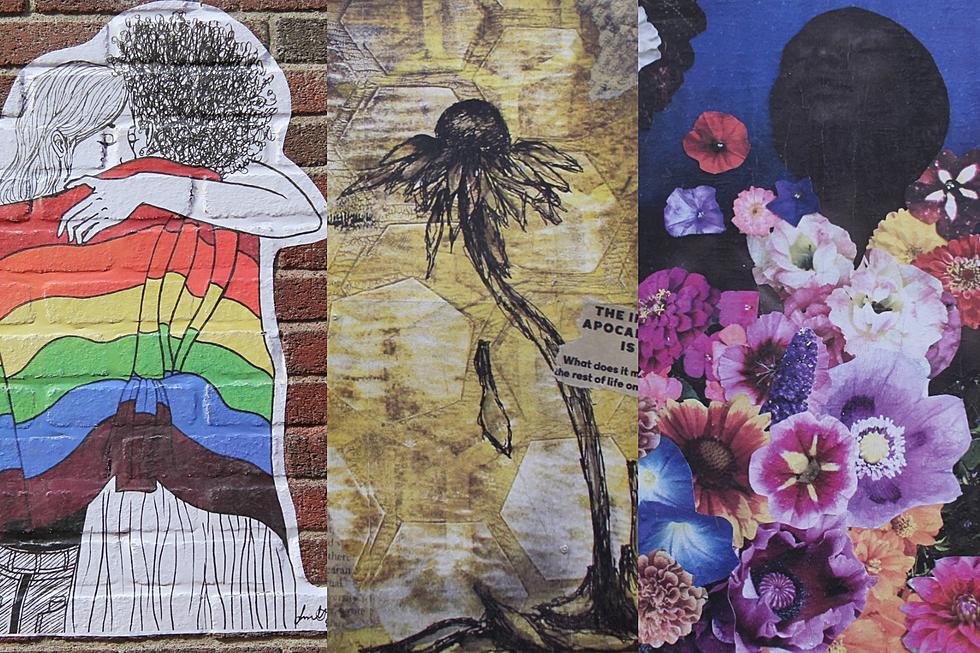 Downtown Bangor's Newly Placed Murals Bring 'Unity'
Townsquare Media Bangor, Sarah Nickerson
In April we told you about Downtown Bangor's next adventure with wheat paste murals for the coming summer season. They were looking for artists to submit unique pieces of art to show on the sides of buildings in Downtown Bangor.
The artists submitted, art was chosen and this past weekend the murals were put up on display for locals and visitors to enjoy for this year's great outdoor seasons.
You can find the murals all around the Downtown Bangor area, adorning many buildings throughout the Downtown area. You can find the murals on main through ways in the Downtown area as well as along side roads and walking paths. Some you can see from many vantage points, others are a surprise to the wandering eye in one of many nooks that the Downtown area provides.
This year, the theme was 'unity' and you can see how the artists were inspired by the theme and brought their own artistic vision to interpret it their way.
You will see many pieces inspired by plants, animals and people. Some pieces are just one subject, others are a mix of plants and animals or a mix of people and plants or people and people. You will see lots of color, black and white as well as art that looks to use different kinds of media. It is a great mixture of line, form and color. All pieces together help unify a Downtown with surprising details that anyone can appreciate.
Check out this year's artistic pieces inspired by 'unity' being showcased right now in Downtown Bangor.
2021 Downtown Bangor Wheat Paste Murals
40 Years of Common Ground Country Fair Poster Art
Iconic imagery that represents the agricultural community of Maine, here are the winning designs that have represented the Common Ground Country Fair for the past four decades.
Maine Fair Schedule 2021
2021 will see the reopening of many events, including our annual fairs. Here's the list of this year's fair schedule and what to look forward to with each one.
More From WQCB Brewer Maine