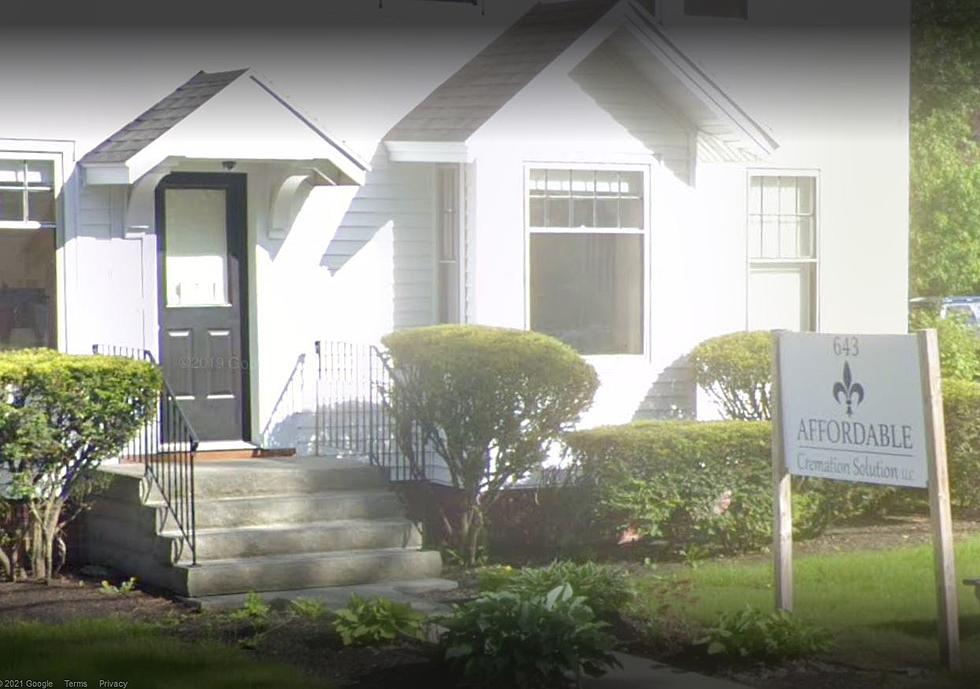 Disgusting & Deplorable Conditions Discovered At Lewiston Crematorium
Google Maps
The dead don't deserve this.
This past Monday state officials shut down Affordable Cremation Solutions on Main Street in Lewiston deeming the place a hazard to humanity after discovering 11 unrefrigerated and very smelly decomposing bodies there, according to SunJournal.com.
The Maine Board of Funeral Services began looking into the business in April after family members complained of not being able to retrieve the remains of their loved ones. Regulators had been to the business prior and discovered an iffy situation, but the owner complained that he was ill and had gotten behind in his work.
When a state regulator showed up to investigate last Thursday in the middle of a heatwave he got more than a whiff of human decomposition, enough to give the inspector a headache as he waited for the owner to show him where the bodies were being stored downstairs.
What the inspector found was something right out of the Walking Dead.
He found at least eight decomposing bodies that were not refrigerated and had been there since May, writing that one "was too large to fit in a body bag and was accordingly in an unsealed box."
He also reported "a reddish brown fluid on the floor" that looked to "flow into the drain."
Only Stephen King could make this stuff up, but it happened right here in Maine.
The Maine Board of Funeral Services determined that "the health and physical safety of the public are in immediate jeopardy" and noted that family members were "very upset."  They suspended the license of Affordable Cremation Solutions and immediately shut down operations until the Board can hold a hearing on the matter on July 13.
Back in April the owner told state regulators that he didn't think it was a big deal and that he had been overrun with work.
Celebs Share Their Personal Paranormal Stories
READ ON: Weird, wild UFO sightings from throughout history
More From WQCB Brewer Maine