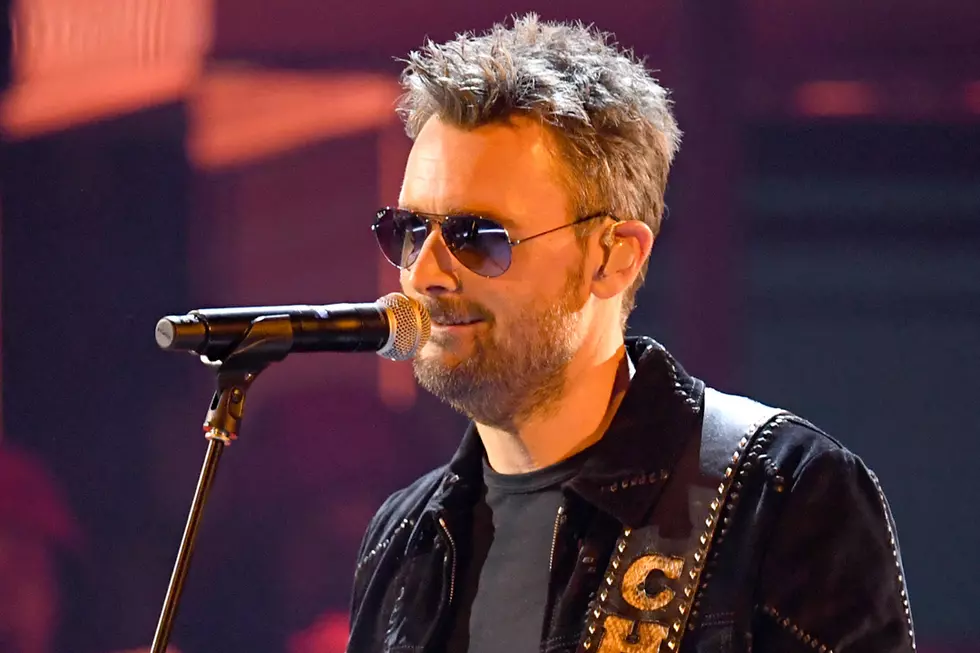 Country Music News 7 1 [AUDIO]
Kevin Winter, Getty Images
There's no I in team. There's an I in time though as in Face timing. Imagine the surprise when a farmer and his wife got a face time request from the No I in Beer singer Brad Paisley.  They don't get those requests often at the cattle and chicken farm in Kentucky. But that was just the beginning.
First, Paisley asks for the couple to go out on their porch. There, they discover that they have received a year's supply of N95 masks that they and their team can use to keep themselves healthy while working on the farm.
Next, they open a box which, contains two matching belt buckles with "Hayden Farms' emblazoned on them.
And then...they received the biggest surprise of all. Paisley informs the couple, who have been trying to have a baby, that they will be given financial assistance for infertility treatments.
"We need more people like you," Paisley replied. "So, we are going to try to help you make them."
Let's go behind that hot new song by Eric Church, "Stick That in Your Country Song,".  Timely right?  Sounds as though it could have been written yesterday —it's actually been around for five years.  Song was written in 2015.
"It was written in a time not not too dissimilar from from where we are now, just with a lot of kind of unrest," One of the song writers  tells The Boot. Eric Church had just released Mr Misunderstood, so they held onto the song that they wanted him to record, until recently when Eric reached out to them looking for material…it was time. It'll be the 1st song on his next album
Gender reveal time.  And we all get to be a part of it.  Russell was told the gender. He records a video for his wife to tell her and shares the video with the public.  See it at Taste of Country dot com.  Are we going to reveal the gender?  Are we?  Boy oh boy, no.  Go watch the video he took all the trouble to put together
More From WQCB Brewer Maine