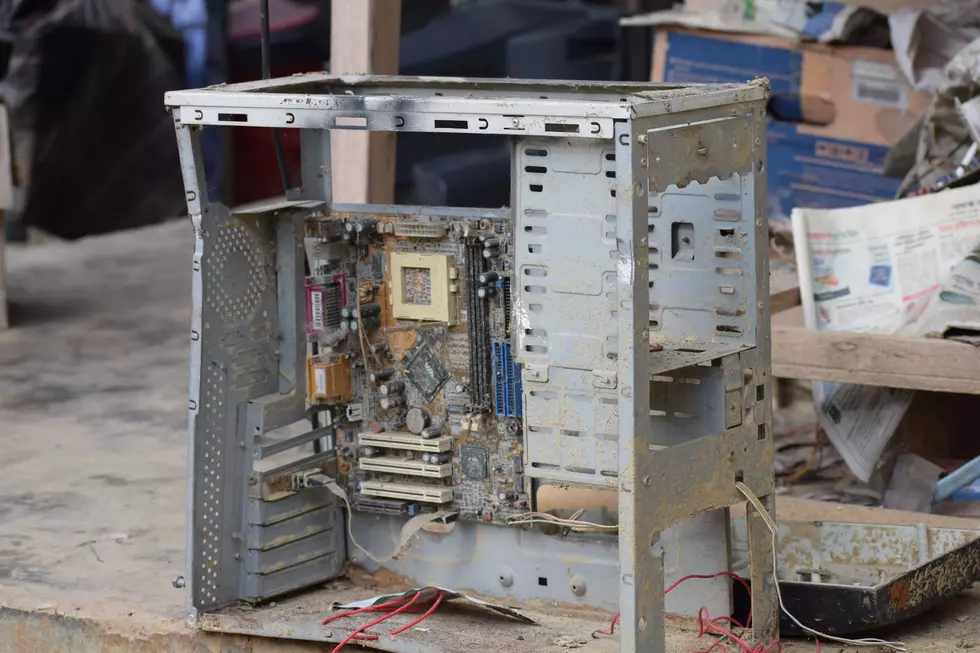 Challenger Learning Center Ditching E-Waste Event, But With A Better Plan
Photo by Md Riduwan Molla on Unsplash
Getting rid of e-waste is a huge pain in the butt.
Ever try to get rid of an old computer monitor? Especially a super outdated one? It's practically impossible. There are all sorts of things that make it so you can't just chuck that old dinosaur in the garbage. Never mind trying to donate an outdated one. No place wants your old monitor from 2002. Your only choice is to chuck it. But where?
for the last few years, aside from Covid, the Challenger Learning Center has always had a one day e-waste event where you could bring all these things and get rid of them. If you were feeling generous, you could also make a donation while you're at it. But due to the challenges of the last couple years, they've opted to switch things up a bit.
This year the e-waste event lasts all through the month of September.
But... there are some pretty significant changes. They won't be holding their one day event like before. This year, for the whole month of September, you can take all your old items straight to North Coast Services, which are the folks that the CLC partner with for their annual event.
It's open to anyone, from any community. You just have to bring your things to their location at 358 Emerson Mill Road in Hampden, inside of Pine Tree Waste, according to the CLC website. There is a little bit of explaining on how to do it just right, but they've even included a video to help you get it done right. Check it out:
This should make it all super easy. The whole thing kicks off on September 1st, and goes all month long. If you need more info, go right to the CLC website and see the whole thing...
THE RAIN THIS WEEK JUST MIGHT KICK US INTO MUSHROOM SEASON. HERE ARE SOME EDIBLE ONES...
Wild Edible Mushrooms Here In Maine
Tasty fungi from the Maine woods. But, remember, never eat a wild mushroom without positive identification.
The Most Eccentric Yurt is Located Right Here in Maine
This Maine Air BnB yurt will blow your pants off. This luxury spot in the Mountains is available to rent and has a hot tub!
LOOK: Classic Cars For Auction From Maine's Owls Head Transportation Museum
Place your bids! From a '22 Ford Pickup to a '69 Porsche, feast your eyes on these exquisitely restored classic cars that are available right here in Maine.
More From WQCB Brewer Maine