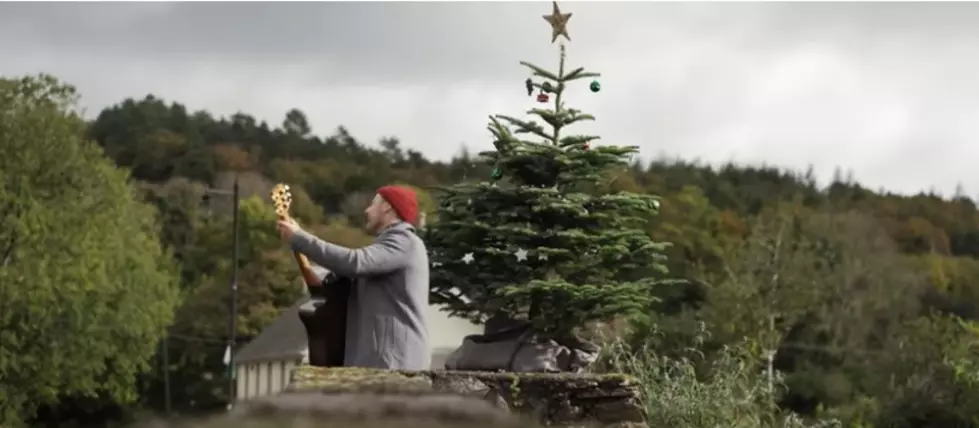 Can You Spot The Old Town Canoe In This Irish Band's Christmas Video?
YouTube: Rend Collective
I always love it when things from home (Maine) show up far away from us. And in this case, the connection to home is two-fold. Let me explain:
A couple of years back, a friend of mine posted this video to her Facebook  with the caption: "A lovely OldTown Canoe is featured in Rend Collective's, music video."
Being a fan of OldTown Canoe, my curiosity peaked. So I clicked on the link and was pleasantly surprised.
It was a beautifully shot video of this Irish Folk Band, Rend Collective's holiday single "Today Is The Saviour's Day ." And sure enough, about halfway through this charming Irish song, there it was: an actual OldTown Canoe!
So neat.
Intrigued by their choice to use a canoe made in Maine, I did some more digging (thanks internet) and found another cool connection that Rend Collective has to our state.
According to Wikipedia, "Rend Collective...is a Northern Irish Christian folk rock worship band originating from Bangor, Northern Ireland."
They're from our Irish sister city of Bangor! What are the chances?!
I really liked the song and the video. It seems so upbeat and positive at a time when a lot of us are feeling kind of Grinchy. And it's nice to know that even across the pond, they have an appreciation for a well-made, classic OldTown canoe.
The single is off the band's  Holiday Album, "A Jolly Irish Christmas, Volume 2".
30 Maine Towns Perfect for a Christmas Movie
Mainers claim that these towns should be featured in a Christmas movie.
08
More From WQCB Brewer Maine