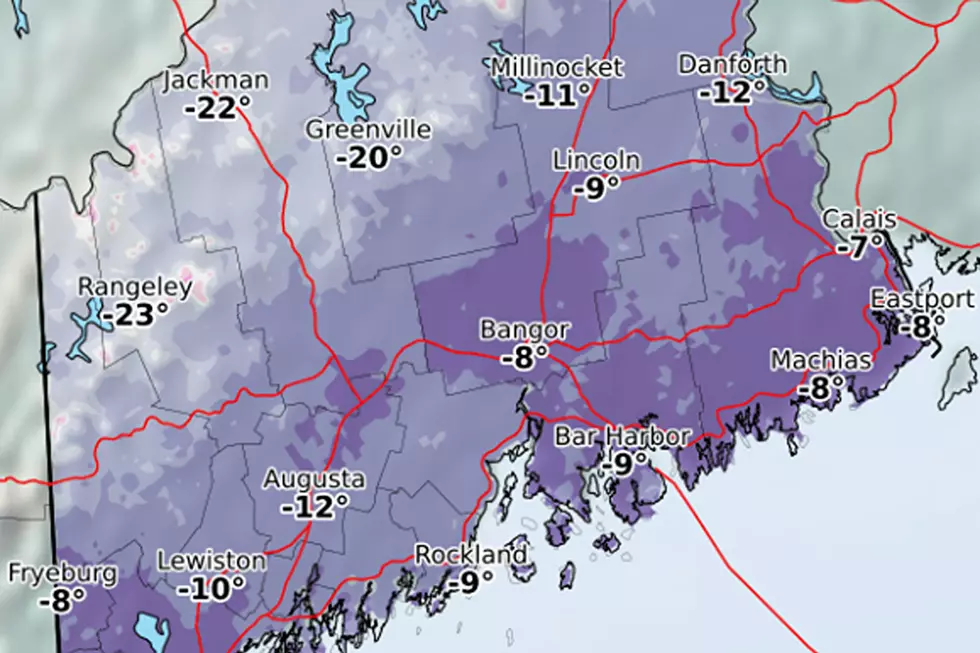 Bundle Up. Thanksgiving In Maine Is Going To Be A Cold One
National Weather Service
Strong winds are going to make this Thanksgiving a cold one, with temperatures expected to fall to record lows in the north.
The National Weather Service is reporting that wind chill temperatures will likely remain below zero throughout the day. With the wind chill, temperatures in the Bangor area could reach -8 degrees as northwest winds gust to near 35 mph at times.
Forecasters warn to watch for blowing snow, especially in open areas.
Check our weather coverage for updates. Visit our closings page for the latest list of weather-related cancellations and power outages.
More From WQCB Brewer Maine