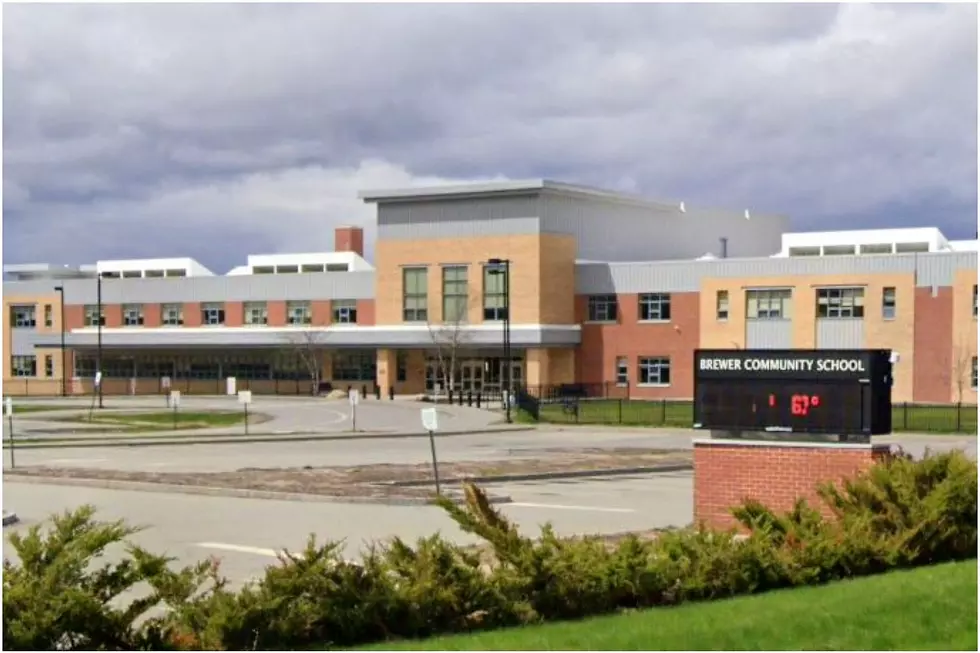 Brewer Community School Announces Plan to Go Remote Starting Friday
Google
In an email phone call and website update put out by the Brewer School Department Thursday morning, the Brewer school that educates grades pre-k to 8th grade will be going to remote learning starting tomorrow, Friday, September 24.
According to the email sent to families and staff, the decision was based on compounding positive cases at the school, placing more people into quarantine due to the positive cases, increasing circumstances of large amounts of people becoming affected by transmission, and concern for even more transmission in the school in the days to come.
The information provided by the school states that most cases have come from outside of the school and not so much passed around inside the school. Going remote is the action being taken to reduce community spread within the school and the overall for the  Bangor/Brewer community.
The plan is to have students go remote starting Friday, September 24, and return back to in-person learning Monday, October 4.
Extracurricular activities are also canceled until in-person resumes.
Brewer Community School has been practicing pooled testing which will resume October 5. The school states that 400 students, of the 900+ student body, are signed up to participate in pooled testing. More students can sign up to be part of the voluntary pooled testing program by digital filling out a consent form.
Families also have access to a bagged lunch that can be picked up at Brewer Community School on the days that remote learning is taking place.
For more information, visit the Brewer Community School website and see the letter sent out to families and staff at the update placed on the school's website.
Take In the Zen of Brewer's Children's Garden
Located on the Riverwalk in Brewer, this delightful little spot takes you back to a place of curiosity and simplicity that kids love to wander through and adults can sit and relax.
25 Maine Businesses With the Most Employees
Here is information
gathered from Zippia.com
that lists the top employers in Maine that are based out of Maine. See what the top businesses are, where they are based, and how many employees they have.
SWEET: Here are the most popular Halloween candies
More From WQCB Brewer Maine