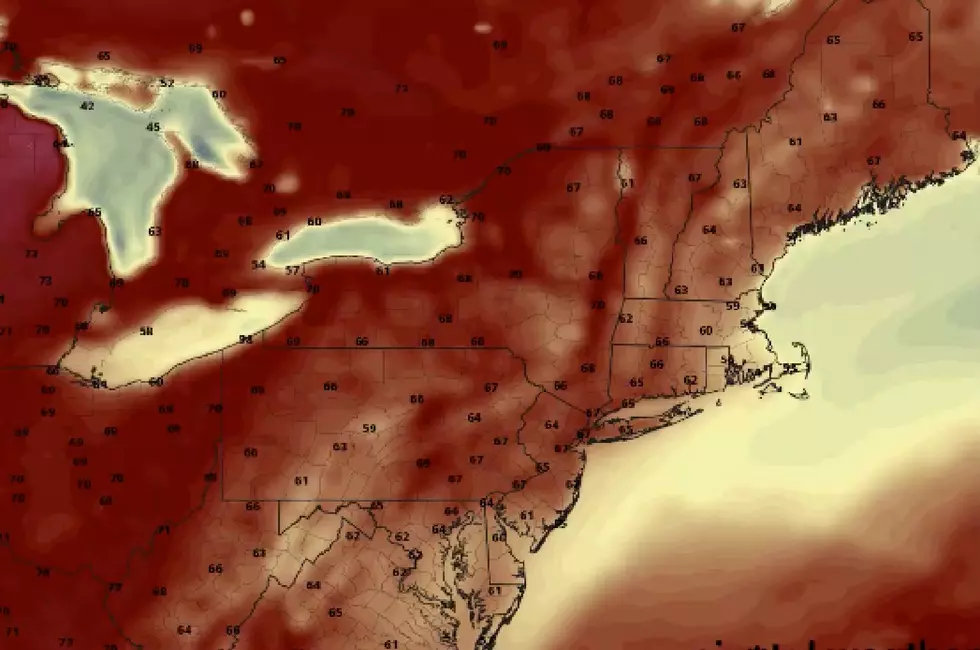 Big Heat Is Coming For Maine Just In Time For Memorial Day Weekend
Twitter via Robert LaRoche
You don't need us to tell you, it's been a strange year. Not just with our day-to-day lives in general, but also with the weather around us. March in Maine was abnormally warm with limited snow giving hope that spring was going to be mild. Instead, April was a bust and so far, May hasn't been a whole lot better. But the switch will flip next week, as big heat is finally in the forecast to give us a taste of summer right as Memorial Day weekend kicks in.
Shared on Twitter by Robert LaRoche, multiple forecast models are calling for the same thing. By next Wednesday and Thursday, all of New England will finally FEEL the shift in weather patterns, and that change will be warm southern air to the northeast. Right now, some of those forecast models are calling for a large portion of Maine to hit 80 or above for at least a couple days next week. The reality? Temperatures probably won't be that high, but low to mid-70's are going to feel like a tropical vacation for a state that can't seem to get out of the mid 50's on even the nicest days.
Meanwhile, other spots in New England are likely to see the real scorch. Massachusetts and portions of New Hampshire should easily see 80 degrees, and it may stick around for more than just a one day anomaly. Cross your fingers on that.
So while things may be really strange around us right now, nice days over a holiday weekend could help put smiles on our face. Nobody said you can't camp out in your backyard.
KEEP READING: Get answers to 51 of the most frequently asked weather questions...
More From WQCB Brewer Maine