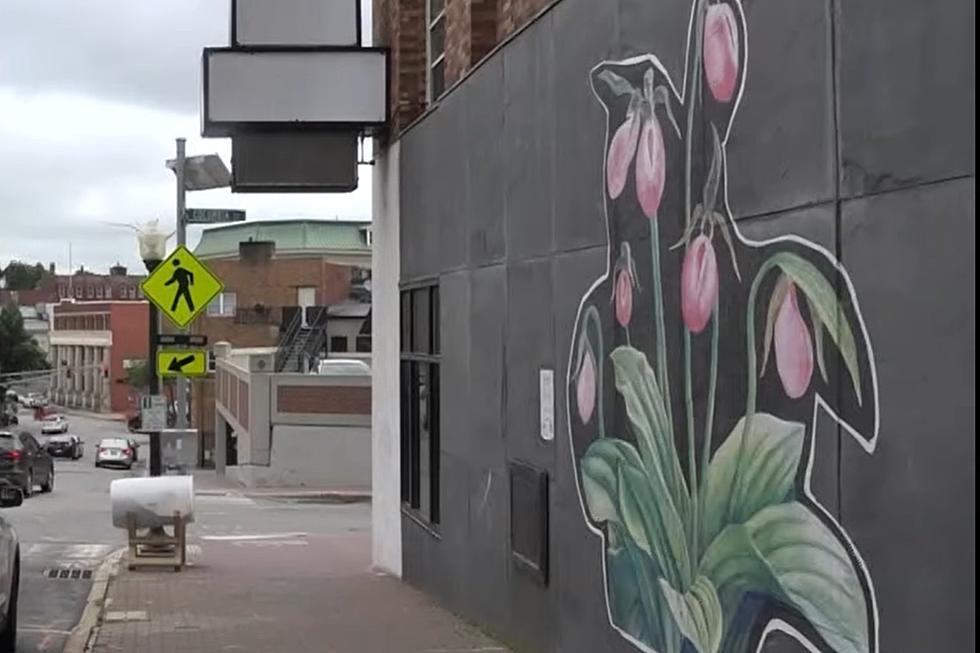 Building murals will be back up in a few short weeks in Downtown Bangor. But, first, artists and brilliant ideas are needed!
Launchpad and Downtown Bangor are looking for artists who want to take part in this year's 'Wheatpaste Mural Project'.
Last year, we saw six wheatpaste murals put up at 6 locations in Downtown Bangor, including two on Hammond Street, two in Merchants plaza, one on Broad Street and another at the Central Street Farmhouse. The three artists that contributed to the project last year were Kat Johnson, Annette Dodd and Susan Bryand.
This year, eleven murals will be installed throughout Downtown Bangor.
Submissions are being taken now until the deadline on May 7th.  Final selections will be chosen on May 14th. The murals will be installed in Downtown Bangor on May 22nd and left up throughout the spring and summer. Artists who get selected will also receive a small stipend as well.
Artists can submit their work in any kind of format and can apply their submission by going directly to the google form. Check out all the details about this project by visiting the Launchpad website.
The theme for this year is 'unity', inspire conversation and create connections, a much needed topic for 2021.
Volunteers to put up the murals are also needed!  Fill out this google form if you want to take part in this fun art project in Downtown Bangor.
More details about the project and submitting your work can be found at Launchpad's website.
Check out a story from NEWSCENTER Maine about the Wheatpaste murals from 2019 that were put up in Downtown Bangor.
31 Haunted Places of Maine
12 Ways to Wear Maine
More From WQCB Brewer Maine