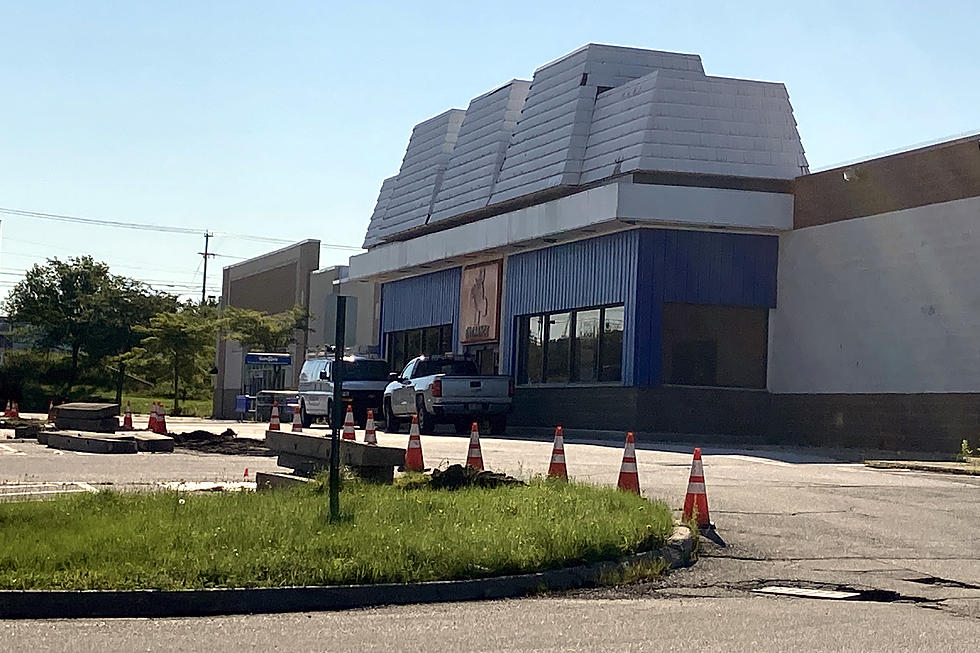 Old Toys 'R' Us Building in Bangor Has New Owner And They're Making Some Big Changes Inside
Jeff Tuttle, Townsquare Media
As is true for any close-knit community, folks take notice when they see activity happening in a place that's been vacant for a while.
The former Toys 'R' Us and Bed, Bath & Beyond building has been vacant since 2018. And aside from some local car club meet-ups, very little has taken place at the 6 Bangor Mall Blvd site, until recently.
A friend, who works nearby, called to ask me if I had heard about anything going on in the old building? She said at first, it looked like crews were using the parking lot as a staging spot for a possible project along the interstate -- or at least that's what the scuttlebutt was that had circulated around town. But today, she said it looked like the crews had started work on the inside of the building. So maybe the scuttlebutt was incorrect (as it often turns out to be)?
I decided to do some investigating, so I called over to Bangor City Hall, to see if they had any idea what was happening.
I spoke with Bangor's Director of Code Enforcement Jeff Wallace. He said the building had recently been purchased, at the end of June, by a group called Waterstone Bangor, LLC. A quick google search says they're out of Needham, MA. Waterstone filed for a permit to do some interior renovations in mid-July, Wallace said. They're opening up the floorplan and doing some work to the parking lot.
And it would appear, from the plans on their website, that they are hoping to get someone to buy or lease the 64,000-square-foot space. We made a call to Waterstone, to see if there was something concrete in the works yet, but no one picked up.
Looking over the map of property lots on the website, you can see that area is a pretty enormous chunk of the mall area.
What would you like to see go into that spot?
Businesses Our Listeners Want In Bangor
Businesses We've Seen Close At the Bangor Mall
More From WQCB Brewer Maine