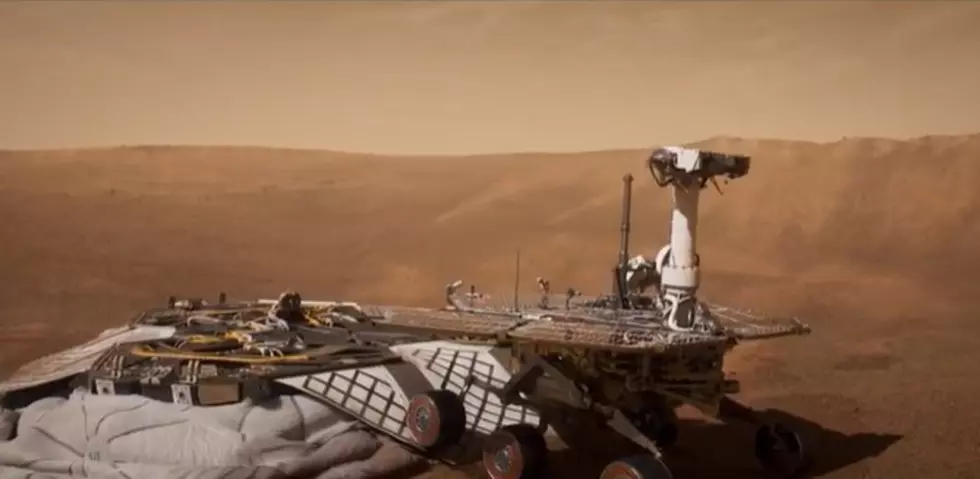 Mars Rover Movie To Be Screened In Bangor Next Month Thanks To Challenger Center
Goodnight OPPY, OnePress TV, Youtube
The Challenger Learning Center is bringing something really "out of this world" to Bangor.
It's teamed up with Amazon Prime and a local cinema to share the incredible story of Opportunity, a robot sent to Mars for what was supposed to be a 90-day mission but turned out to be a 15-year exploration, to the Bangor area. They're doing this with a very special screening this November.
"Challenger Learning Center of Maine, in association with Club for the Future and Prime Video, is thrilled to invite you and a few guests to an exclusive screening of Good Night Oppy...The film follows Opportunity's groundbreaking journey on Mars and the remarkable bond forged between a robot and her humans millions of miles away. "
Check out this trailer...
The event is set to take place on Thursday, November 3rd at 7 PM at the Bangor Mall Cinemas 10 on Stillwater Avenue. 
Registration for the event is required, and although the tickets are free, it's a first-come, first-serve situation. You can click here to reserve your seats.
Make sure to use the code "OPPYbangor" when registering.
There will be pre-screening activities that take place before 7 PM and viewing, which will start at 6 PM.
And if that piques your interest, you may want to add these events to your upcoming calendar.
Just a week before this event, the Challenger Learning Center will be hosting a Halloween-themed pumpkin carving fundraiser.
The Challenger Center also has a fall fundraiser going on, you can find out more about the "Spud Drive", click here. 
Fall Meteor Showers That Will Light Up The Night Sky Over Maine
Fall is an active season for meteor showers. It's also the last few meteor showers you can view without freezing to the bone. Maine is a great place to see some of the best meteor showers of the year. It's not very hard to find dark areas away from light pollution to get a clear view of the night sky. Here's some fall meteor showers that will light up the night sky in the coming months.
Here are 25 of the Best Things About Maine in the Fall
Thanks to our great listeners we were able to compile a list of many of Maine's best qualities when it comes to the fall.
These great activities, foods, and phenomena can be found all across this great state
How many have of these do you love?
More From WQCB Brewer Maine