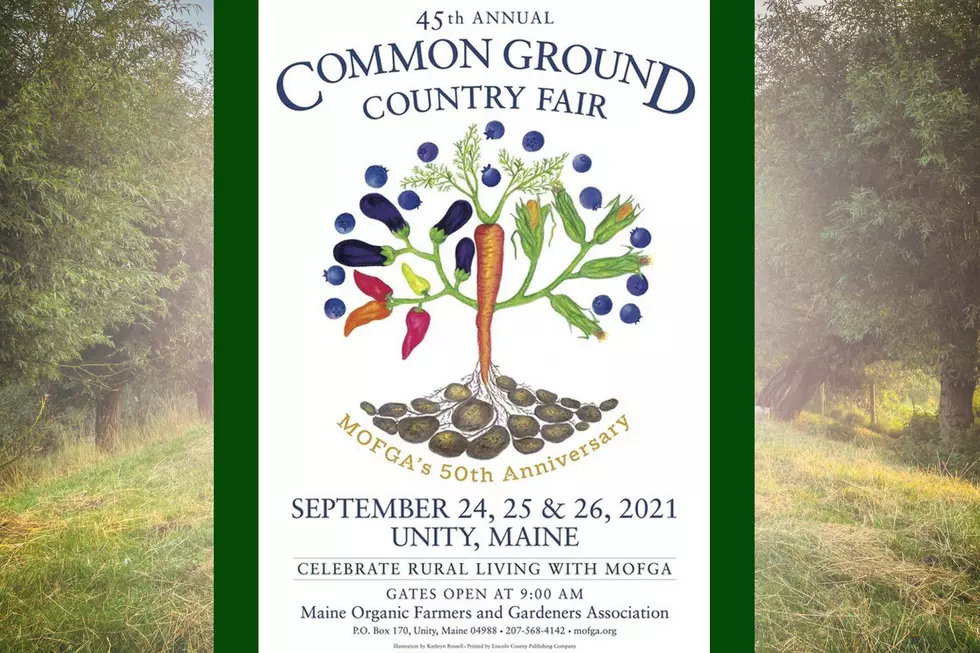 Maine's Iconic Common Ground Country Fair Cancels Event For Second Year
Kathryn Russell/ Stefan Widua on Unsplash
In a press release sent out Wednesday evening, the Maine Organic Farmers and Gardeners Association announced the cancellation of the in-person Common Ground Country Fair scheduled later this month.
Originally scheduled for September 24 to the 26, this large annual event will now be canceled for in-person events for a second year in a row and on its 50th anniversary. The large-scale fair is a showcase of Maine vendors, producers and growers and usually attracts around 60,000 visitors to the event.
The organization is now working to create content that will be released on the weekend of the fair and are also looking for ways to support vendors and exhibitors with an online store and with physical locations in the area.
'My heart feels heavy'
After much deliberation, the Maine Organic Farmers and Gardeners Association came to this decision with MOFGA president, Stacy Brenner saying, "it is devastating" to have to cancel the in-person aspect of its traditional fair for another year. "It's clear that as a community, we are not done worrying about COVID-19. My heart feels heavy but I am grateful to work within such a deliberative process and as part of such a thoughtful team."
A different way to fair this year
MOFGA is not only looking to create educational materials for online use as well as trying to figure out how to support their event vendors and exhibitors for online revenue and showcase options, but the organization is also looking to see how they can maintain in-person events but at a smaller scale.
The organization states that it will provide updates on its website, Mofga.org/the-fair.
40 Years of Common Ground Country Fair Poster Art
Iconic imagery that represents the agricultural community of Maine, here are the winning designs that have represented the Common Ground Country Fair for the past four decades.
Beautiful Maine Barns to Book For Your Rustic and Rural Getaway
Barn getaways have become a great way for Maine farms to bring in extra income and Airbnb renters are all about them. Check out four Maine barn stays here in the State of Maine offered on the Airbnb rental website and feel inspired to book your getaway to a Maine barn location.
KEEP READING: See 25 natural ways to boost your immune system
More From WQCB Brewer Maine