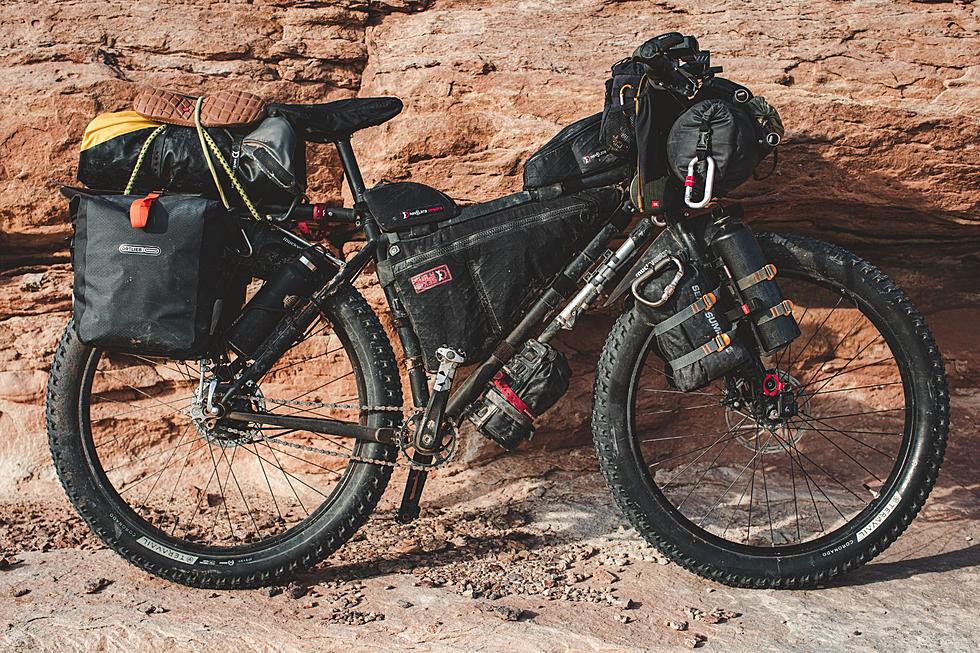 Maine's #1! UMaine Has the First Bikepacking Club in the Country
Credit: Patrick Hendry / Unsplash
So, have you heard about the University of Maine Bikepacking Collective? It's a new club that just had its first meeting at Stevens Hall in Orono last month. But what's so special about this club, you ask? Well, it's actually the first university club in the entire country that's dedicated to bikepacking. That's right, Maine is number one!
Now, if you're not familiar with bikepacking, let me break it down for you. It's basically an activity where you load up your bike with everything you need to survive - like food, water, and camping gear - and then you hit the road (or rather, the off-road). You'll cycle for long distances and set up camp in the wilderness when you're ready to rest. Some bikepacking trips can last for just one day, while others might go on for several. It's a great way to escape from the hustle and bustle of everyday life and connect with nature. Plus, it's become super popular among cyclists, especially since COVID-19 hit.
The best part? The UMaine Bikepacking Collective is open to cyclists of all skill levels - whether you're a pro or you're just starting out. And you don't even need to be a UMaine student to join! 
Now, let's talk about something important: bike maintenance. If you're not familiar with how to fix your bike when something goes wrong, it can get expensive to take it to a repair shop. But don't worry, the UMaine Bikepacking Collective has got your back. They offer educational lessons on everything from diagnosing flat tires to replacing handlebars - and if you're already a pro, you can even help teach others.
And get this: if you don't even have a bike of your own, that's not a problem. The club plans to raise money to provide bikes to members who need them. This is especially important since UMaine has had issues with bike thefts on campus recently.
We all love Maine, but our Pine Tree State being a great place for bikepacking is just another blueberry on top. At the end of the day, the UMaine Bikepacking Collective is all about getting people more connected with nature and the outdoors. They're building a community of like-minded folks who are passionate about eco-friendly travel and exploring new places. And if that sounds like your cup of tea, you should definitely consider joining! They meet every Tuesday from 6:30-7:30 p.m. at Stevens Hall Room 115. Shoot an email to christopher.brahan@maine.edu to request to join the Google Classroom for the UMaine Bikepacking Collective.
KEEP READING: See how sports around the world have been impacted by the coronavirus
More From WQCB Brewer Maine