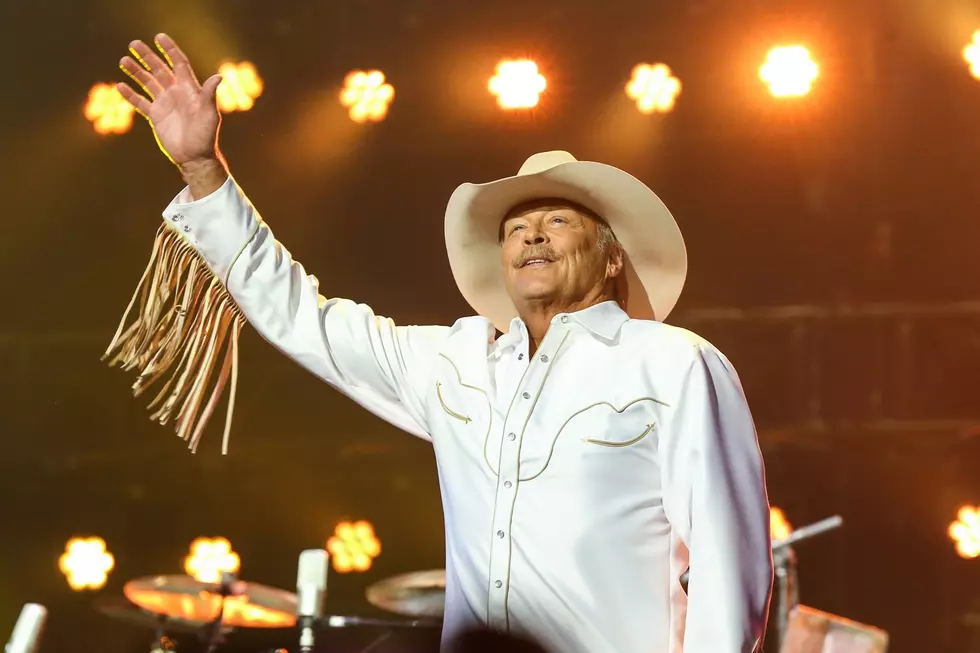 A Maine Woman's Unusual Last Request Goes Viral
Getty Images/Terry Wyatt
You may or may not remember the story on our Q106.5 Morning Show feature, Country Music News about the woman who passed away and her wish was to have her ashes spread at Alan Jackson's home in Nashville.
She was that big of a fan. Her name Mary Ann Gallant of Auburn. Known as Marie she died last year at age 80. Yes, that is a tattoo of Alan Jackson.
The story is back in the news because her daughter, Sue Castle of Gardiner headed to Tennessee last week.
She headed to Alan Jackson's bar in Nashville, AJ's Good Time Bar, and the bartender told her that he knew the story about the spreading of the ashes and Alan Jackson himself had heard the story too.
The daughter got a tour of the 4 story bar which is stuffed full of memorabilia from Alan Jackson's storied career. And also got to leave a souvenir that her mother had made of a 1965 Mustang with Alan Jackson behind the wheel. And the bartender promised that the item could and would be displayed because of her mother's super fan status.
But the ashes are back in Maine.
And the story has a nice ending.
Mom's ashes will be spread on her daughter's property and there will also be a special bench installed. Where she can sit and think of her Mom.
Mom's ashes did get the trip to Nashville, she will have a piece of her memorabilia displayed at Alan Jackson's bar, and who wouldn't love the bench idea.
But what she might have liked the best is that the story has gone viral all over North America, and probably the world.
Rest in Peace, Marie.  It's 5 O'Clock Somewhere.
PICTURES: See Inside Alan Jackson's Spectacular Hilltop Estate
After selling their spectacular Southern manor home in 2010, Alan Jackson and his wife moved to to what might be an even more impressive mansion, if that's even possible. Their 5-bedroom, 8-bathroom, 22,012-square-foot estate in the same Nashville suburb of Franklin features bedrooms that are all well-appointed suites, while the formal dining and living areas are finished off with splendid arched doorways, oversized windows and elaborate woodwork. The residence also includes a bar, a media room and multiple indoor and outdoor fireplaces. It sold for $19 million in March of 2021.
See Alan Jackson Pictures, Through the Years
Alan Jackson has always been a handsome man and we have the pictures to prove it. See nearly 25 pictures of the singe from the start of his career to today.
More From WQCB Brewer Maine