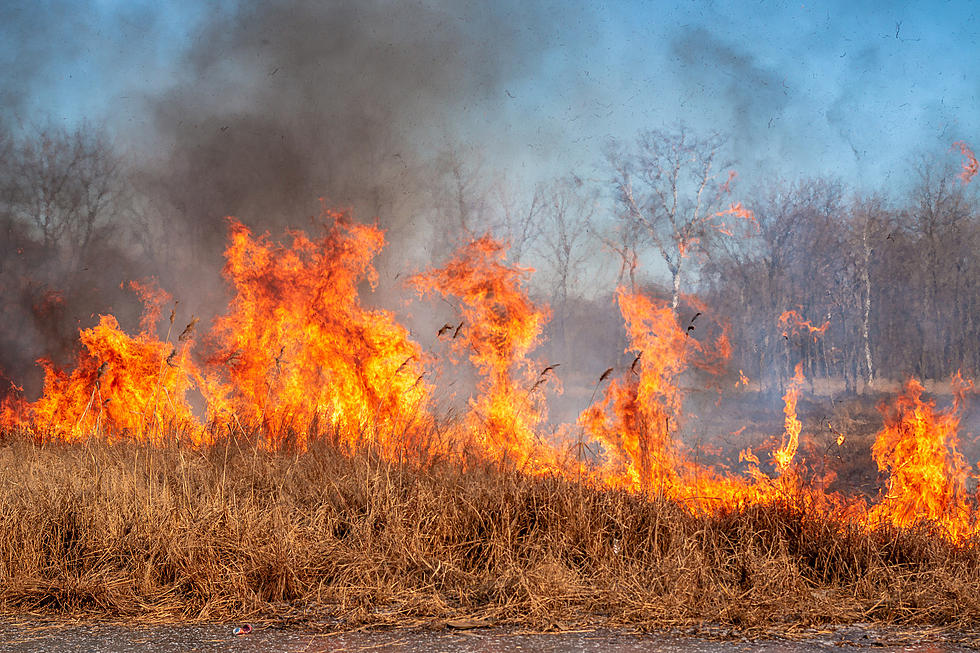 Maine's Open Burn Season is Here, Time to Brush Up on Safety Tips
Aleksei Nikolaev, ThinkStock
This time of year, everyone wants to clear the brush from their yards, but it's important to remember a few things about any open burning.
I love the smell of a brush or grass fire. It's one of my favorite Spring odors and makes me want to sit outside with a good book. But, living in the woods, it's also a potential danger. I still remember the year my neighbors and I heard a firetruck slowing and stopping nearby. We all came out of our houses and some (me included) got in our vehicles to go find out what was going on. Sure enough, there was a wildfire nearby. It didn't affect us, but it's still very scary.
Governor Janet Mills has declared this 'Wildfire Awareness Week' and she urges Mainers to be aware of burning safely. Maine Forest Rangers have some safety tips to keep in mind for your open burn, all available on the website where you obtain your burn permit.
Tip #1 Get a Burn Permit
It's the law in Maine that you must have a burn permit before doing any sort of open burning. We're not talking about the fire in your fire table or outdoor fireplace, but whenever you're burning brush or debris. Permits can be obtained through your local fire department or through the Maine Burn Permit website. Remember, a burn permit is only good for 24 hours immediately after you purchase it, when weather conditions are conducive to safe burning.
Tip #2 Be Aware of Your Surroundings
Forest Rangers advise locating your open burn at least 30 feet from any structures and/or any wooded areas. Sparks will fly and could catch structures and nearby trees on fire. A wildfire heavily damaged a garage and residence in Washington County already this year, so it's important to be mindful of where you locate your open burn.
Tip #3 Call the Fire Department Sooner Rather than Later
If your open burn begins to get out of control, call the fire department immediately. Don't wait until you see whether you can extinguish it by yourself. The firefighters are not going to be upset if they arrive at your residence and find that the fire is out. But if you wait until it's well underway and spreading to the neighbors or into the woods, they won't be happy. Keep an extinguisher or buckets of water nearby, just in case. And have your phone handy, in case you need to call 911.
The ABC's of Fire Safety
26 Tips to help keep your home and family safe, including what to do in case of a fire.
17 Wild Animals You Could See in Bangor
A young moose was seen munching on trees in the Bangor City Forest recently. Here are some other animals that are known to live in the Bangor city limits, particularly within the Bangor City Forest, a 600+-acre preserve in the city.
More From WQCB Brewer Maine