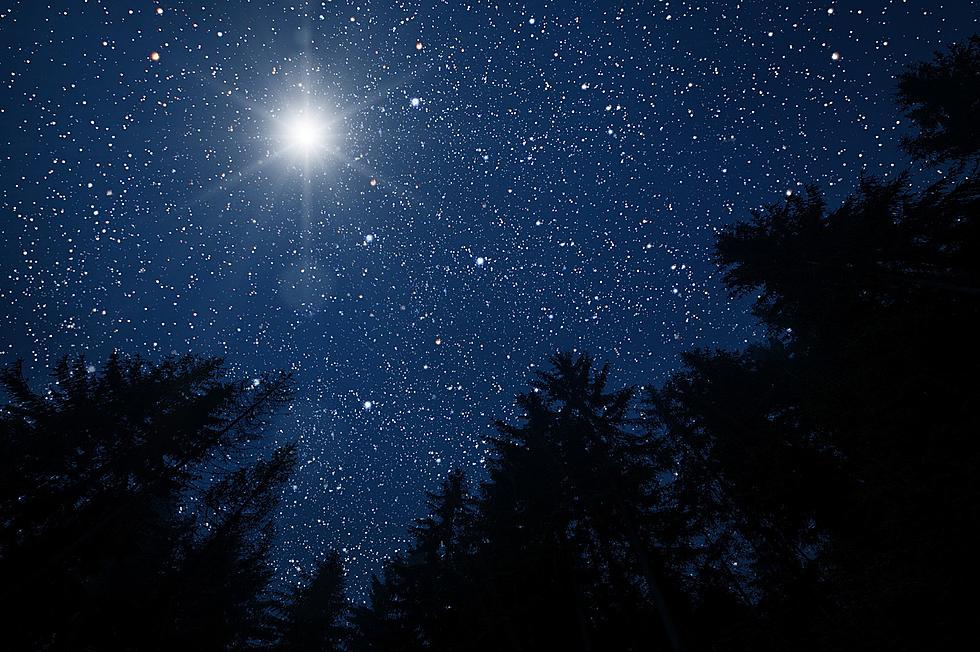 Maine Location Named First New England International Dark Sky Park
Getty Images/iStockphoto
Earlier this week, it was announced that New England has been honored with its first International Dark Sky Park and it's right here in Maine.
A 100-mile area between Moosehead Lake and Baxter State Park has been certified as an International Dark Sky Park. The area is owned by The Appalachian Mountain Club (AMC) and designated as its Maine Woods property.
The International Dark-Sky Association is an organization that is looking to protect and acknowledge 'nighttime darkness' in locations worldwide and to show the value of wild landscapes with an effort to prevent more wild areas from becoming more urban sprawl.
There are different kinds of designations for Dark Sky areas, including International Dark Sky Communities, International Dark Sky Parks, International Dark Sky Preserves, International Dark Sky Sanctuaries and Urban Night Sky Places. To be certified a dark sky park, a location must have outstanding quality of starlight and, according to darksky.org, must have "a nocturnal environment that is specifically protected for its scientific, natural, educational, cultural heritage, and/or public enjoyment." Additionally, this land is noted to be climate resilient.
Other Certified International Dark Sky Parks include Wai-Iti in New Zealand, Kozushima Island in Japan, and Albanyà in Spain.
Last year, the Katahdin Woods and Waters National Monument, located close by to the Appalachian Mountain Club Maine Wood's property, was designated as 1 of only 14 International Dark Sky Sanctuary's in the world, which are usually designated as the darkest places in the world 'whose conservation state is most fragile'.
Mainer's can anticipate a celebration for the dark skies this fall.
18 Maine Guide Outfits to Use For Your Maine Adventures
Turn to those with the wits and wisdom of taking on the Maine outdoors with a Maine Guide and do some hiking, kayaking, fishing and hunting in the Pine Tree State.
13 Maine Houseboats To Rent For A Weekend Getaway
Take advantage of a unique weekend getaway in Maine by renting a houseboat.
The Most ADA Compliant State Parks In Maine
More From WQCB Brewer Maine