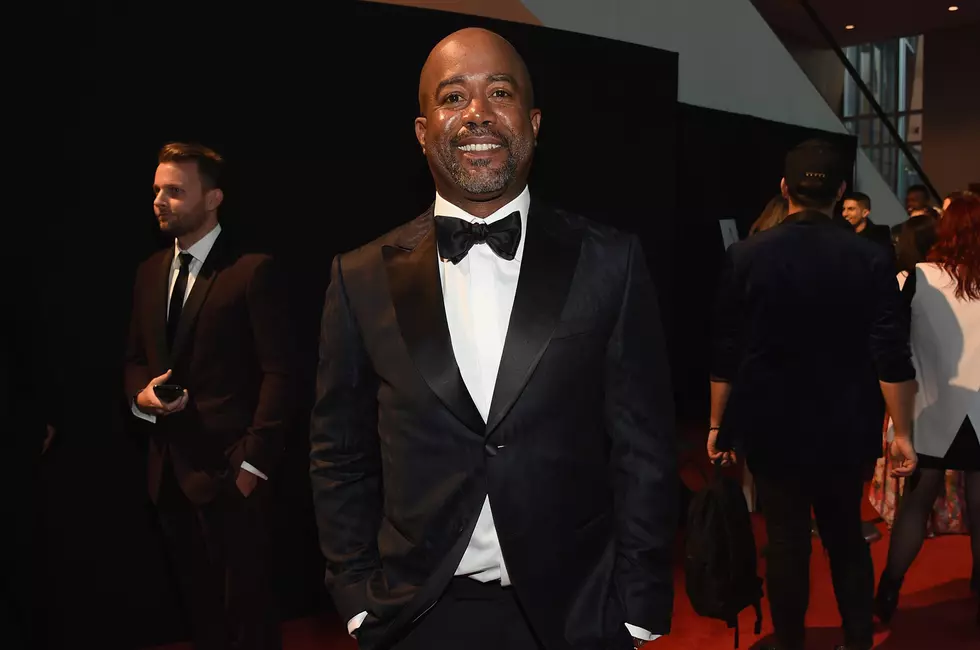 Luke Combs Engagement Story and Happy Birthday Darius Rucker
Rick Diamond, Getty Images
Have you heard the story about how Luke Combs proposed to his fiancée Nicole?  .
They were moving from their apartment in Nashville to their new home out in the country.  And the moving truck had left with their stuff and they were driving in their vehicle with the cats.  They each have a cat.  And Nicole's cat peed in the car and Luke's cat threw up in the car, so job one when they got to the house was they had to bathe the cats.
It was then that Luke told Nicole that he had bought new cat collars with the new address on them for each cat, and that he was going to attach the engagement ring to her cat's new collar and propose when the cat hopped into her lap in the new country home.
NASCAR returns on Sunday, and the man who helped kick off the 2020 season will return with it. Darius Rucker is set to perform the National Anthem prior to the Cup Series race at Darlington Raceway in his native S.C.
NASCAR being among the first professional sports organizations to return and Sunday's race will air at 3:30pm on Fox. There will be no fans. And everyone working will have to practice social distancing.
Happy Birthday today to Darius Rucker. He's 54.
Q106.5 Country Music News weekday mornings at 8:20
READ MORE: Here are 10 ways to help others who are struggling right now