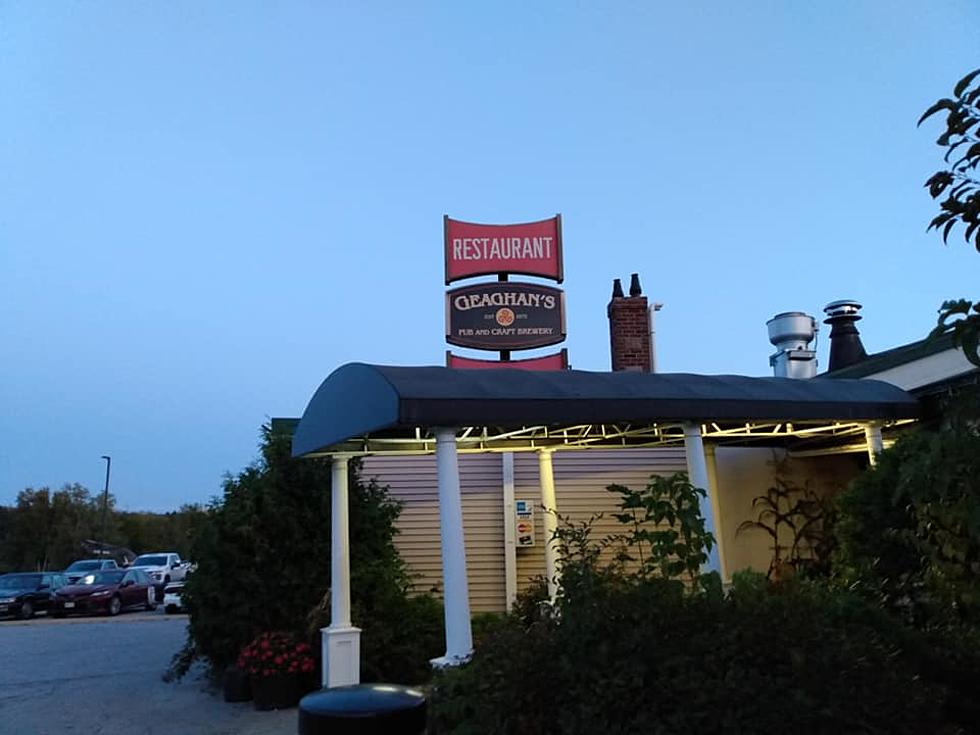 Legendary Bartender Retires After 30 Years At A Bangor Restaurant
AJ Photo
Enjoy your retirement, Ken!
Lots of restaurants, pub & bars come and go over time, but one iconic location continues to thrive year after year, Of course, we are talking about Geahgan's on Main Stret in Bangor!
The old Irish adage, "Laughter is brightest where food is best," was never truer than at Geaghan's Pub.
Opened in 1975, Geaghan's has served millions of meals to generations of families, and one man has been behind the bar there since the early 1990's
Any regular customer at Geaghan's, surely knows the one and only, Ken Yehle. After slinging cocktails since the Clinton administration, he has decided to call it a day,
The crew at Geaghan's posted a heartfelt tribute to him on their Facebook page, and lots of people added their well wishes to Ken, as he heads into the next chapter of his life.
Jim Murphy
Congratulations, Ken!! Well deserved rest. Hope you enjoy yourself!!
Karen N Eric Byther
Enjoy your retirement Ken! Stay away from those ice buckets! 😁
Jolene Cormier
Happy retirement Ken see you on the other side of the bar sitting and enjoying yourself!!
Brian Wayne Lawton
Ken is a legend. Glad we still have fantasy football together. A great friend for a long time.
Robert L. Magee
Hey Ken, Congrats on your retirement; remembering the 'Good Ole Days' my friend when there would be one seat left at the bar on a Friday night, and I'd pull up a stool next to Leroy, Tommy, and Bobby 'Mac to talk sports (mainly hockey) ...
Jenifer Rae Merrithew
Enjoy your retirement Kenny!! Lots of memories jabbing back and forth over Sox/Yankees! Congrats
David Lunn
It was a pleasure Ken. I even got to play in the annual golf tournament with you,Harry, Bob,etc. Thanks...
Gayle Flegel
Congrats to you Ken! It was a pleasure (most of the time!) to work with you for so long!
Kim Gilbert
Happy Retirement Ken. My husband and I go here for date night every time and we always talk about Ken because sometimes we wouldn't see him and at the time we didn't know his name. He always made a dam good drink ,his service was top notch and he was always very friendly and polite. We will miss you Ken and will always think of you anytime we visit Geagans.
Sharon Dupuis Saucier
Happy Retirement, I wish you the best
David W Cobb
I had the privilege of having a couple of Pints poured by Ken during a brief swoop in from Scotland. A Bartender's Bartender!!
24 Essential Things To Do and See In Bangor Maine
Must see and must do list of all the places locals and tourists alike should visit in the Queen City.
More From WQCB Brewer Maine