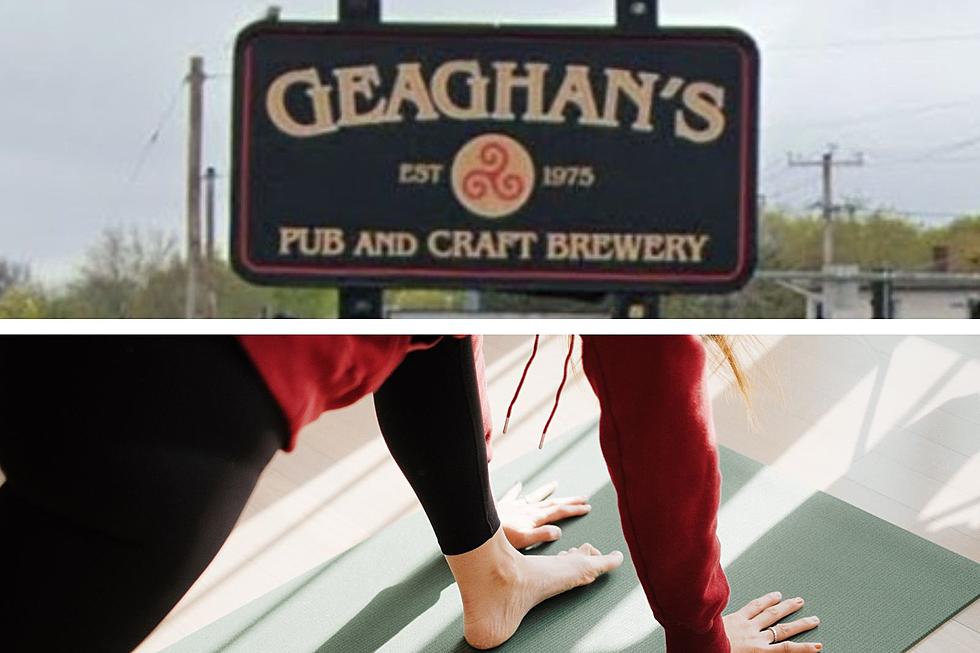 Relax and Unwind With Beer Can Yoga at Brewery in Bangor
Credit: Google Maps / Junseong Lee on Unsplash
Get ready to strike a pose and sip on some brews because Beer Can Yoga at Geaghans is back! Taking place at Geaghan's Pub & Craft Brewery on 570 Main St. on Tuesday, June 20th at 6pm, if you're a fan of yoga, beer, or both, this is an event you won't want to miss.
Christine Mihan will be leading the session, guaranteeing a fresh and invigorating experience for all participants. Geaghan Brothers Brewing, known for their exceptional craft beers, will provide not only the location but also a can of beer to enjoy during the yoga session. And the fun doesn't end there. After the session, you'll be treated to another refreshing beer to savor and relax with your fellow yogis.
Two beers!
Tickets for Beer Can Yoga are priced at $20, and they include expert yoga instruction, a can of beer for the session, and an additional beer to relish afterward. The tickets went on sale at the pub on Monday, June 5th, so make sure to grab yours before they're all gone.
Coinciding with International Yoga Day celebrated on June 21, this event is a perfect way to honor the physical and spiritual benefits that yoga brings to people all over the world. It's an opportunity to join the millions of yoga enthusiasts who partake in this healthy and fulfilling practice on a daily basis.
Whether you're a seasoned yogi, a craft beer connoisseur, or simply someone looking for a unique and enjoyable experience, Beer Can Yoga at Geaghan's Pub & Craft Brewery is the perfect event for you. So gather your friends, bring your yoga mat, and prepare for a blissful evening of relaxation, laughter, and camaraderie. 
Namaste and cheers!
Where to Find the Top 10 Best Margaritas in Maine
More From WQCB Brewer Maine