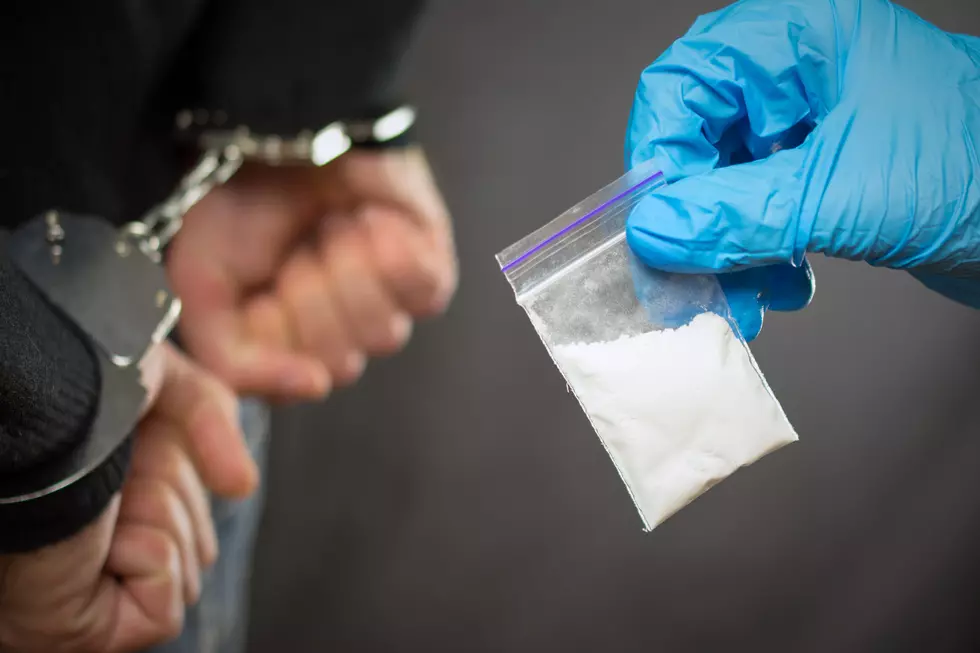 Bradford Man Arrested in Lagrange With a Variety of Illegal Drugs
Roman Didkivskyi, ThinkStock
A routine traffic stop in Lagrange netted a wide variety of illegal drugs and caused police to take a Bradford man into custody.
Why Did Police Stop the Vehicle?
Law Enforcement officials never know what they're going to find when they stop a vehicle on the road. On October 4th, Penobscot County Sheriff's Deputy Noah Tamulonis pulled over a vehicle on Bennoch Road in Lagrange after noticing the driver committing multiple traffic violations. Suspecting that there may have been more to the story than just a bad driver, he called for other deputies to assist him in the investigation.
What Drugs Were Found?
During the stop, deputies noticed evidence of criminal activity and searched the vehicle. The result of that search was the seizure of several different types of illegal drugs:
2.2 gross grams of heroin/fentanyl
2.2 gross grams of crack cocaine
18 gross grams of methamphetamine
16 Alprazolam pills, commonly known as Xanax
Who Was the Suspect?
As a result of the search and the drug seizure, 41-year-old Bryan Jazowski of Bradford was arrested. He faces multiple charges:
Unlawful trafficking of schedule W drugs - Class B
Unlawful possession of schedule W drugs X2 - Class C
Unlawful possession of schedule W drug - class D
Violation of conditional release - class C
He was transported to the Penobscot County Jail.
Anyone with information about the illegal sale of drugs in their community is urged to contact their local law enforcement agency, or the Maine Drug Enforcement office closest to them. They can also text MDEA to TIP411 (847411) or call the MDEA tip line at 1-800-452-6457.
Parents Should Familiarize Themselves with These Illegal Drugs
Knowledge is power, especially when it comes to recognizing and understanding when your child becomes involved with illegal drugs.
50 Stunning Photos Show Acadia National Park's Beauty in the Fall Season
Acadia National Park boasts stunning views year-round, especially during the leaf-peeping months of Autumn. Here are the views you experience in Acadia during the fall season:
More From WQCB Brewer Maine