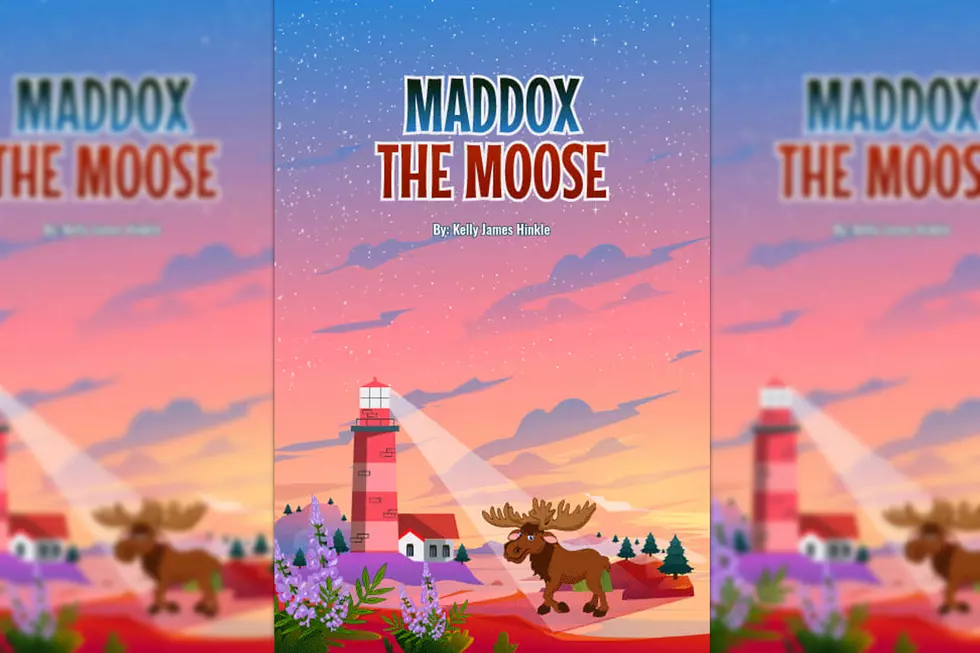 Kelly Hinkle, A.K.A. The Downeast Cowboy, Pens New Children's Book
Kelly Hinkle/Tapu
You've seen his online video and photography work as the Downeast Cowboy.  Coming up soon, you'll be able to read his new children's book to your child.
Maddox The Moose, is the brainchild of Kelly James Hinkle, a lobster fisherman and seaweed harvester from the Washington County town of Addison.  If you're a Facebook user then you may be one of the nearly 11,000 followers of the  Downeast Cowboy, and have seen some of Kelly's beautiful photography work or video productions.
Kelly and his wife Julie welcomed a new baby boy into the world recently and that must have been what got Kelly's creative juices going once again, as he has now penned a new kid's book titled Maddox The Moose.
"I wrote the book last week on a rainy day. The book is about a moose name Maddox ( named after my son), who is in the beautiful state of Maine and has lost his family. He journeys through Maine trying to find his family," the author tells us. "On his way he visits the true Downeast Maine. Blueberry barrens. The rocky coastline of Maine. Even a lighthouse and then stumbles into a small town."
Mr. Hinkle's friend Tapu from Bangladesh is doing the illustrations, and he's hoping that the project will be completed by Christmas and then to have the book out on the shelves and on Amazon.com by the first of the year.  The author tells us that he has always wanted to write a children's book and hopes that Maddox The Moose is only the beginning of more to come.
So if you're wondering about the ending - Kelly assures us that after reading Maddox The Moose at bedtime, everyone will all fall asleep with a smile on their face. Nighty night.
Enter your number to get our free mobile app
Here's 10 Things That A Real Mainer Would Have
More From WQCB Brewer Maine