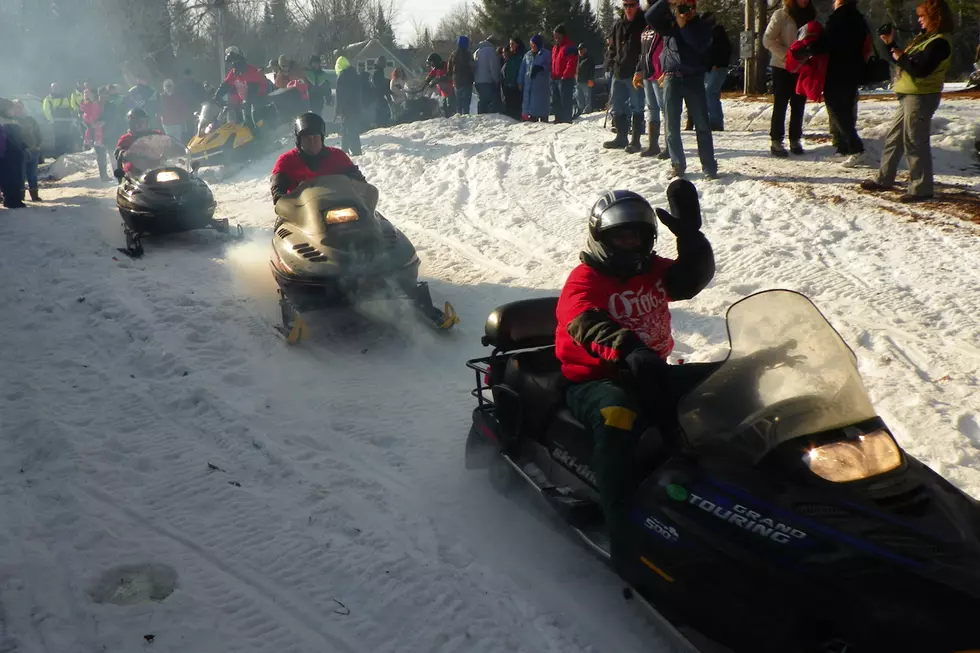 It's Q106.5 Egg Ride Week
Townsquare Media Bangor
Welcome to February. At Q106.5 the first Saturday in February is the date of the Egg Ride. For 34 years anyway. But, not this year. However all of us involved have determined that just because we're not riding the snow mobiles with dozens and dozens of eggs in our suits, we still want to raise as much money as we can. Money that helps the Pine Tree Camp. Their policy is that no child or adult with disabilities gets turned away regardless of whether or not they can financially afford to pay the camp tuition.
If normally you are someone that donates to The Q106.5 Egg Ride by purchasing a cardboard egg or two at area retailers, and this year you're just not out running errands as much due to the pandemic, Pine Tree Camp came up with a solution. Here's a link to do an on line purchase of a cardboard egg. Cost is $1, $5, $10, $20 or other. The form will also ask you to recognize an area business where you usually buy your cardboard egg. They'll even put your name on a cardboard egg and hang it on the wall or window, wherever.
We're also in the Q106.5 studio answering your calls. You can make a pledge by calling  991-9500. You've heard of a radiothon, we're calling this a Begathon. "B EGG A THON."
Here's the direct link to donate using your credit card on line.
And we're excited this year to announce an easy new way to help Pine Tree Camp. Text CAMP to 707070.  You can pick the amount you'd like to contribute.
Thanks to all the loyal Q106.5 listeners who help us out and support Pine Tree Camp.  The campers and their families thank you too. You've done a good deed.
10 Essential Items for Your Car's Winter Emergency Kit
KEEP READING: Here are 50 of the most famous sports goofs
More From WQCB Brewer Maine