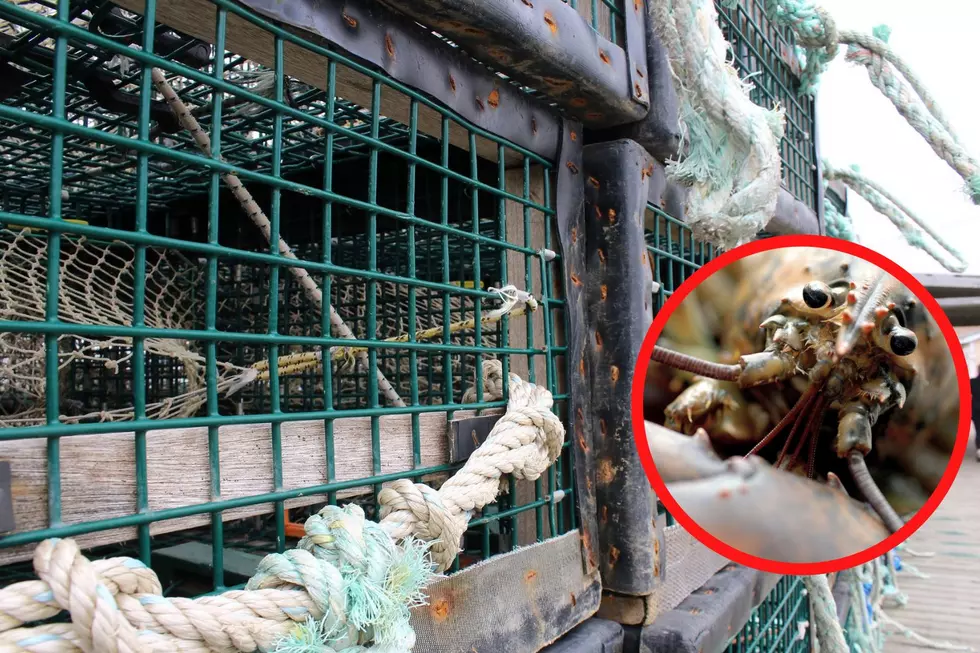 How Maine's Leaders Responded to the Whole Foods Lobster Ban
Cindy Campbell, Townsquare Media Bangor/ilmoro 100, Getty Stock/ThinkStock
Governor Mills and several other of Maine's political leaders are speaking out against the decision by Whole Foods Markets to suspend the sale of Maine lobsters in their stores.
Why Are They Suspending Maine Lobster Sales?
The multinational supermarket chain announced this week that it will temporarily stop its sales of Maine lobster, in response to the suspension of the fishery's certification by the Marine Stewardship Council, and the red rating by the Monterey Bay Aquarium's Seafood Watch. Both of those agencies have pulled their support of Maine's lobster fishery over concerns about North Atlantic Right Whales getting caught in the gear. In their guidelines, Seafood Watch explains what a red rating means:
Take a pass on these for now; they're caught or farmed in ways that harm other marine life or the environment.
The decision by Whole Foods Market, which has over 500 stores nationwide, including one in Portland, follows the corporate guidelines which require approval of all seafood by MSC and Seafood Watch.
How Did Maine's Political Leaders React to the Announcement?
Governor Janet Mills joined with Maine Senators Susan King and Angus King, Representatives Chellie Pingree and Jared Golden to respond in a joint statement.
We are disappointed by Whole Foods' decision and deeply frustrated that the Marine Stewardship Council's suspension of the lobster industry's certificate of sustainability continues to harm the livelihoods of hardworking men and women up and down Maine's coast. In an appeal to retailers just weeks ago, we outlined the facts: there has never been a right whale death attributed to Maine lobster gear; Maine lobstermen have a 150-year history of sustainability, and Maine's lobstering community has consistently demonstrated their commitment to protecting right whales. Despite this, the Marine Stewardship Council, with retailers following suit, wrongly and blindly decided to follow the recommendations of misguided environmental groups rather than science.
The statement goes on to urge retailers and the Marine Stewardship Council to reconsider their decisions, calling them 'potentially devastating.'
The Marine Stewardship Council's suspension is due to take effect on December 15th.
Look: 50 Maine Restaurants That are Worth the Trip
Thanks to our great listeners we were able to compile a list of many of Maine's great "worht the trip" restaurants, cafes, pubs, and bakeries.
These great spots can be found across the state and waiting for you to give them a try.
How many have you been to?
15 Must-Have Items For Ice Fishing Season In Maine
Ice fishing is an excellent way to embrace the cold winter months in Maine. It will get you outdoors for some fresh air, it's family friendly, and a successful day could yield a tasty dinner. If you're new to the sport, we put together a list of gear you'll need for a fun, comfortable, and successful day on the ice. Some of these items are more essential than others. Some gear may not be essential at all, depending on how you plan to fish. Again, the items we listed are geared towards those who are new to ice fishing.
Before we get to the list, remember to dress appropriately for the cold weather. We didn't put warm outerwear on the list, but it's definitely a must-have. Dressing in layers is important to ensure you're warm enough throughout the day on the ice. If you start getting too warm, you can simply take a layer off. Hand warmers are also worth packing.
More From WQCB Brewer Maine