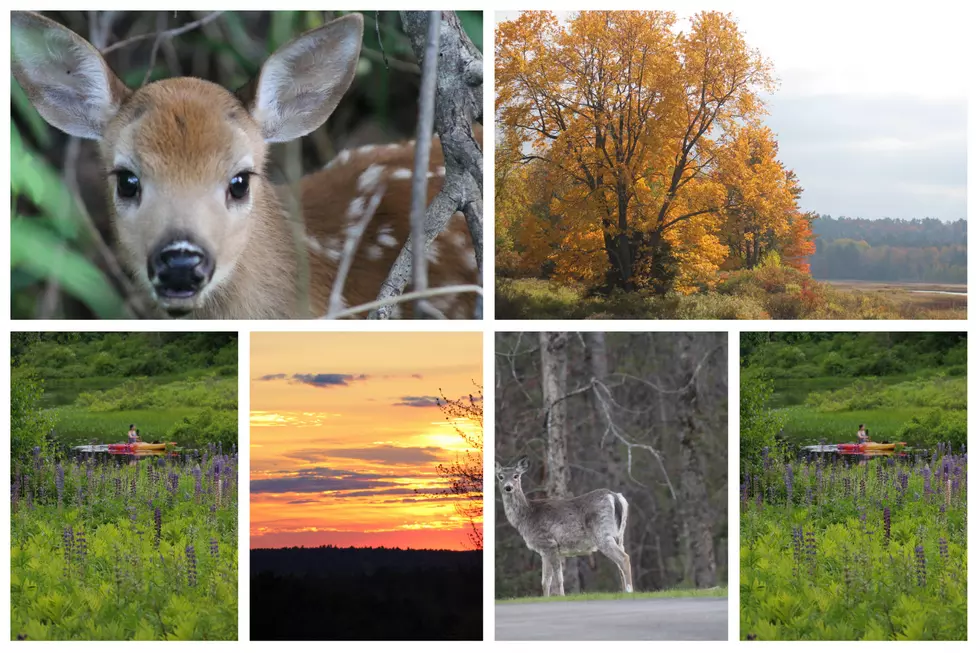 Help Me Decide Which Picture to Enter in Orrington Photo Contest
Cindy Campbell, Townsquare Media Bangor
I'm once again entering Orrington's annual photo contest and I'd love your opinion on which photo I should submit.
Is the Photo Contest Part of Orrington's Old Home Week?
Each year, my hometown of Orrington holds Old Home Week in July. For seven days, a variety of fun activities are held throughout the community, from historical re-enactments to the Sedgeunkedunk Regatta, which is a rubber ducky race. Probably the most popular event is the Endless Yard Sale, which pulls people in from all over the region. This year's Old Home Week is July 15th to the 24th, with the Endless Yard Sale planned for July 15th to the 17th.
How Do You Submit Photos?
One portion of the week's festivities is especially appealing to me because I'm somewhat of an amateur photographer. Photographs can be submitted at the Orrington Public Library for consideration. The only requirement is that they were taken in Orrington. Judges look them over and pick the top entries, which have always been put into a town calendar. They've changed it up this year, so the top 12 photos will actually be made into note cards, with envelopes, that will be for sale through the library. I've entered in the past and have a third place win, a second place win, and an honorable mention.
This year, I've been busy and have procrastinated for too long. Friday, the 24th, is the deadline and I'm finding that I'm somewhat indecisive about which photos I want to submit. This is where you come in. I thought I'd show you some of my pictures and then you (hopefully) would tell me which one you like the best. Here are some of the photos I'm considering:
Sunset from King's Mountain 
Fuzzy Deer
Kayaking by Lupines on the Sedgunkedunk Stream
Fawn Gets a Drink
Autumn Glory on the Sedgeunkedunk
20 Summer Pictures from Hermon's Ecotat Gardens and Arboretum
Nothing wards off the winter chill like pictures of flowers, trees, and insects at the beautiful Ecotat Gardens and Arboretum.
Cruise Moosehead Lake This Summer
Visitors have several options for enjoying the area's steamboat history with a cruise on the Katahdin, affectionately known as Kate. Here's a look at the experience.
More From WQCB Brewer Maine