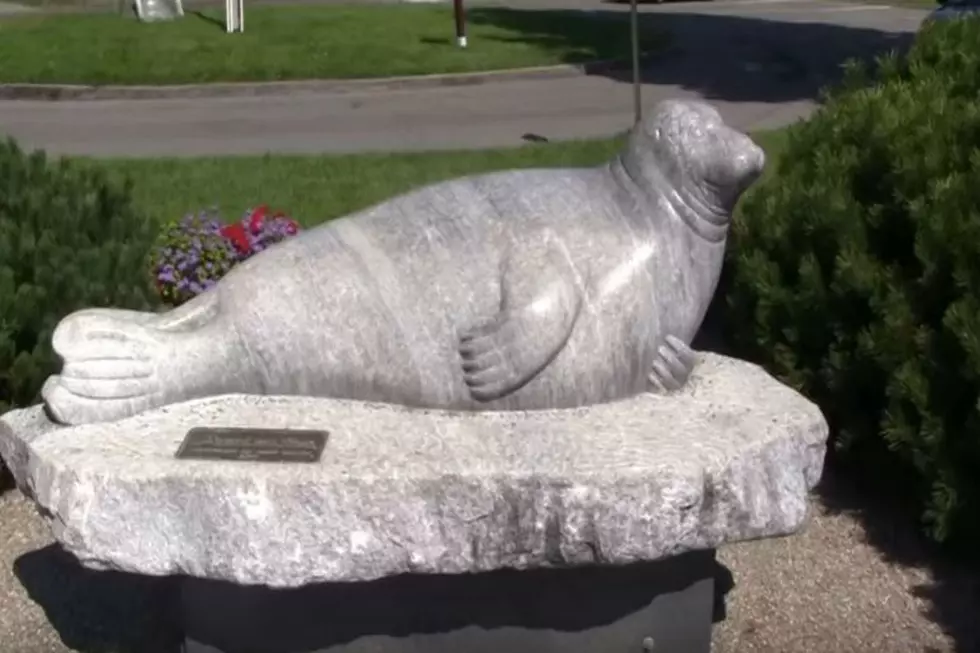 Have You Ever Been to the Andre the Seal Statue in Rockport Harbor?
Swamp Yankee via YouTube
The harbor offers more than the seal statue, including a picnic area with harbor views, historic lime kilns and an antique train!
Andre was a harbor seal who lived in Rockport Harbor in the 1960's. He became very fond of then harbor master, Harry Goodridge. The seal was given chances to return to the wild but chose to stay with Goodridge. The seal lived here until his death in 1986 and was an inspiration for many books, documentaries, articles, and even a Paramount Movie.
Here's what folks said about the statue on TripAdvisor:
Andre is in a beautiful, peaceful setting. We could have stayed for hours!!! Lots of places to sit and look out at the ocean, we love the ocean and so glad we could make the trip!- Cynthia M. (Houlton)
Every year I find my way to the Rockport harbor and visit my "friend" Andre. I have more than a dozen pictures of Andre with my children (at different ages), other family members and friends; as we pause to reflect on Andre's life and the Coast of Maine!- Richard (Saco)
OK it is only a statue and it is not in the most buzzing place in Maine. But it is THE ANDRE THE SEAL. Well worth stopping by and taking few pictures! The setting is really nice, and the statue is very lifelike. As the previous review said, it is just a statue, but I drove miles and miles to come down and see it and I am pleased I did. Beside the statue there are some nice artifacts about the lime kiln which was a massive business in the area.- Mexicofriend (London)
This area used to be busy with the lime business. You can still see remains of the lime kilns and cart tracks here as well as an old train, a huge bell, and of course the gorgeous harbor. Have you ever been here?
More From WQCB Brewer Maine