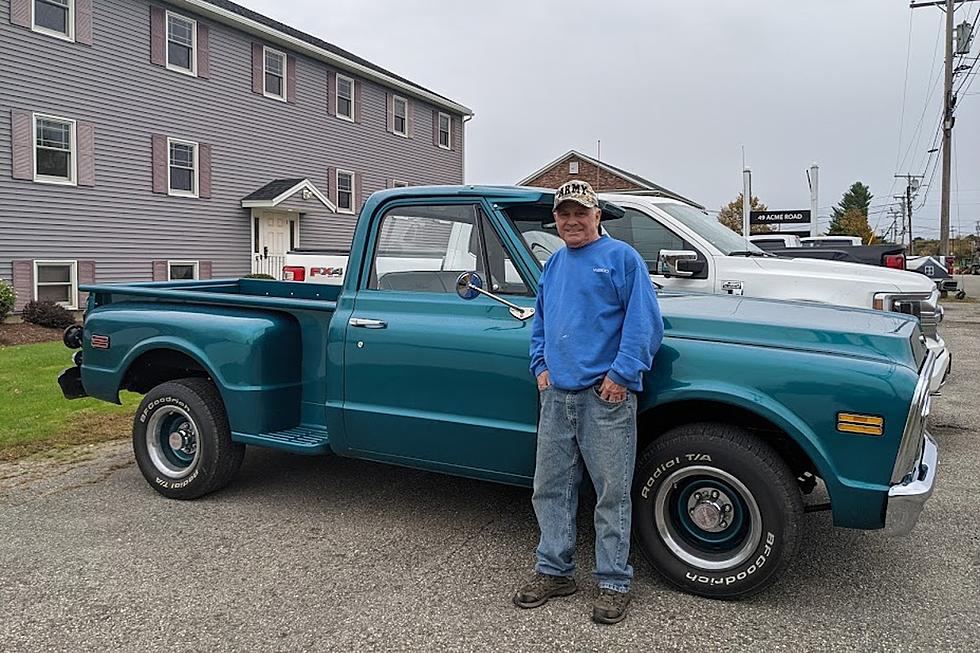 Getting To Know Maine Veteran Walt Dunakin
Courtesy Danielle Dorrie
Sometimes it is interesting how we meet people. Meet Walt Dunakin. He bought Joe and Jodi Brasslett's house. Joe and Jodi own Home Roofing Solutions. Walt is a veteran. And Joe and Jodi support veterans. And they introduced Walt to me.
With Veterans Day right around the corner, we thank all the veterans whether they are in our lives directly or not. Thank you to all.
Let's get to know Walt
Walt quit school when he was 17 with no goal in mind. He said he 'hung out' with no real plan until he decided to enlist.
Of course, being underage, he had to get his parents to sign off on his decision. He said his Dad was in, his Mom was unsure at first, but did sign the papers that allowed Walt to enlist as a 17-year-old.
That was July 27, 1967. He went to Fort Jackson in South Carolina. From there to Missouri. Then to Germany in 1968 before being shipped to Vietnam the next year.
His job was a "tunnel rat." There were lots of tunnels in Vietnam, and the enemy would use these tunnels to hide in, and then surprise attack from behind you. So 'rats' went into tunnels to prevent that.
Walt came back from duty on March 7, 1970 when he'd served his time. He was 20, and says he will never forget "being spit on and talked down to."
For those too young, The U.S. being in Vietnam was very dividing in our country and there were protestors who showed their opposition to the U.S. being there every day.
One can only imagine what the feeling must have been for a veteran to serve his country, and come home to that treatment.
When Walt returned he got a job at a printing company in Massachusetts and printed "the first McDonald's Happy Meal boxes ever."
He became an electrician and did that for 34 years before retiring and buying the house from Joe and Jodi.
We've come full circle.
Walt, thank you for the chat from your heart and thank you for your service to our country.
Random People Photos From Your Phones
Variety of Pics from Eastern Maine
Maine Historic Bridges
There are eight historic covered bridges in Maine.
More From WQCB Brewer Maine