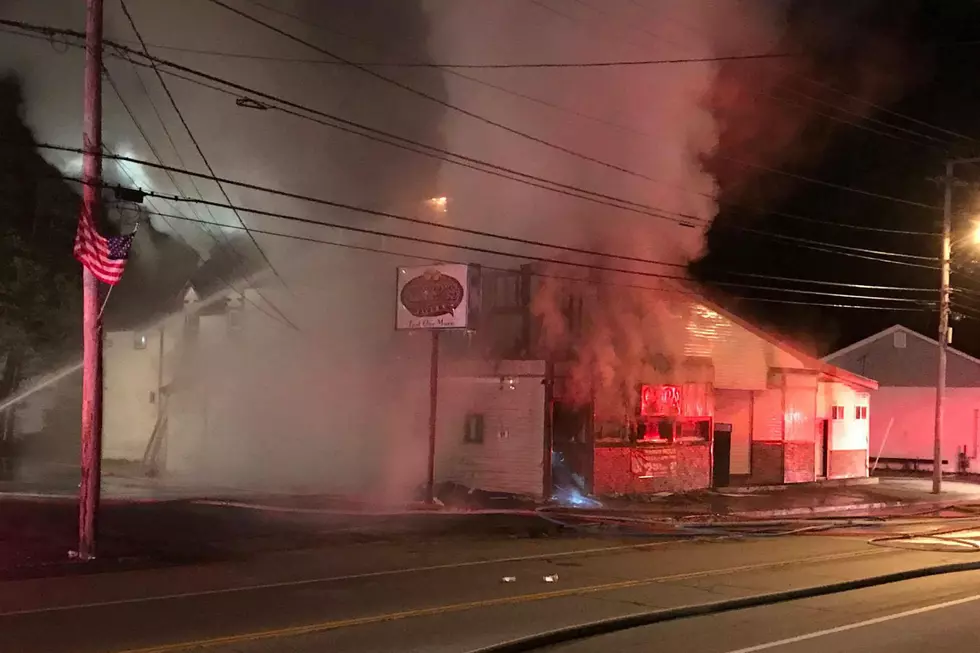 Fire Consumes Cap's Tavern in Brewer, Police Investigate [UPDATE]
Photo courtesy of WVII/Fox Bangor
Cap's Tavern in Brewer was destroyed by fire Thursday night, and one official says some things about the blaze are "relatively suspicious."
Multiple crews responded to the South Main Street bar around 11 p.m. They said the fire appears to have started on one of the upper floors of the building.
"At this point we do have concerns about the fire," Brewer Public Safety Director Jason Moffitt told WVII/WFVX. "There's some things that are relatively suspicious, so we are considering it a crime scene and have asked for assistance from the fire marshal's office."
Police were told no one was in the building at the time of the fire.
The state fire marshal's office is investigating.