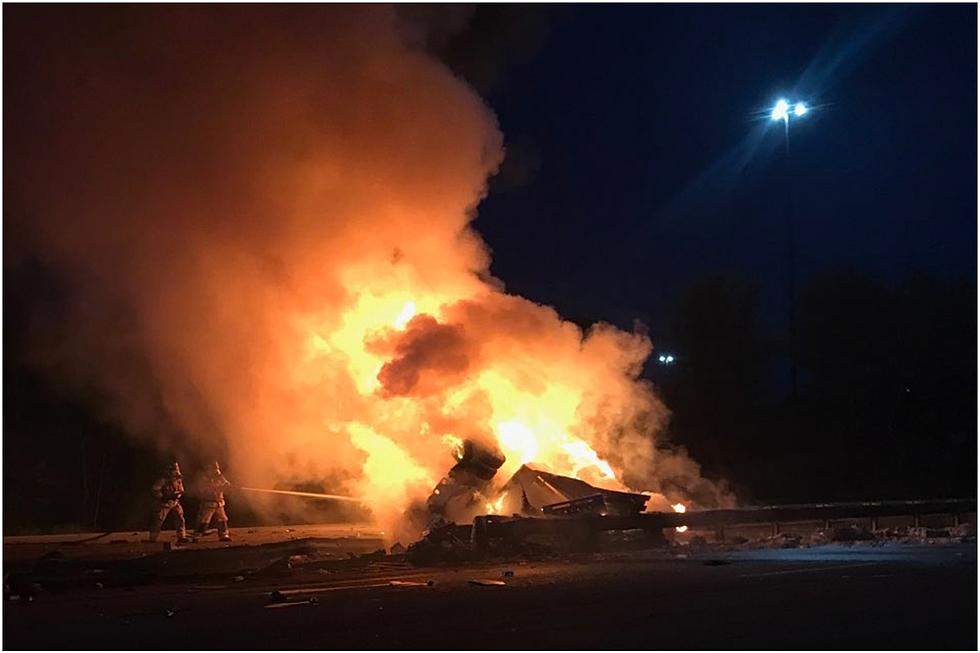 Fiery Crash in Kittery Caused by Driver Falling Asleep at the Wheel
Maine State Police
A truck driver managed to escape his tractor trailer before it burst into flames on I-95 in Kittery over the weekend.
Maine State Police say the accident happened just after 4:00 Sunday morning, in the area of mile marker 1.5 southbound. 65-year-old Eric Morris of Portland was driving the truck, hauling bottles of Poland Spring Water, when he fell asleep. The truck drove off the roadway and rolled over the center median guardrail, before bursting into flames.
Morris was able to get out of the truck, on his own, and was transported to Portsmouth Regional Hospital with non-life threatening injuries. All southbound traffic in the area was shut down for several hours after the accident. No other vehicles were involved.
Here's 10 Things That A Real Mainer Would Have
These Are The Six Most Dangerous Jobs In Maine
More From WQCB Brewer Maine