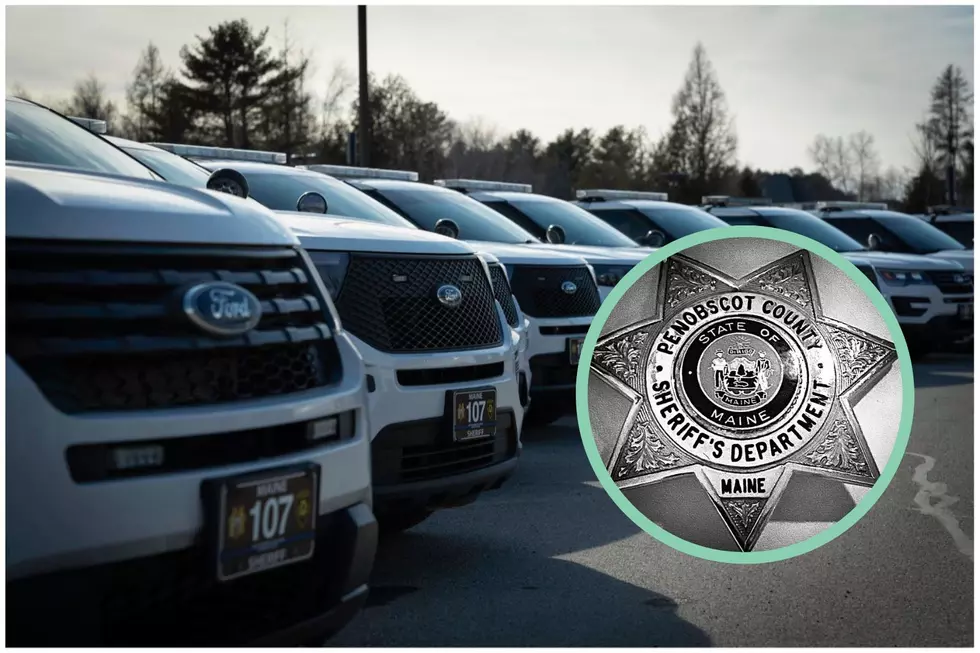 Stetson Traffic Stop Nets Fentanyl, Meth, 2 Arrests
Courtesy of the Penobscot County Sheriff's Office
The Penobscot County Sheriff's Office seized fentanyl and meth, and arrested two people during a traffic stop in Stetson.
Why Was the Vehicle Stopped?
The incident happened on September 27th, when SSG Roy Peary tried to stop a vehicle for a traffic violation. When the vehicle refused to stop and began speeding up rapidly, Peary waited until the driver had pulled into a driveway to talk with the occupants.The vehicle was driven by 29-year-old Mark Page of Dexter and two female passengers. After talking with the trio, Peary determined that Page was driving with a suspended license and one of the women had given him a fake name. Further investigation revealed the woman to be Anita Leo, 41, of Exeter who had 4 active warrants out for her arrest.
What Was Seized From the Vehicle?
Peary called for backup and, with the assistance of a Bangor Police Department K9, seized 2 plastic baggies containing approximately 13.6 gross grams of fentanyl, another bag with approximately 2.9 gross grams of fentanyl, and a baggy containing a clear rock substance which tested positive for methamphetamine. The weight of the meth was about 1.6 gross grams. Officials also seized an undisclosed amount of money from Leo.
What Charges Do the Suspects Face?
Both people were arrested and charged with:
Mark Page - Operating while license suspended, violating conditions of release.
Anita Leo - Aggravated trafficking of fentanyl, unlawful possession of methamphetamine, violations of conditions of release, and 4 additional arrest warrants.
They were transported to the Penobscot County Jail.
Parents Should Familiarize Themselves with These Illegal Drugs
Knowledge is power, especially when it comes to recognizing and understanding when your child becomes involved with illegal drugs.
5+ Buildings for Sale on 1 Amazing Bucksport Property for $1.2M
Incredible property for sale in Bucksport offers a main house, as well as several buildings bringing in money through Airbnb.
More From WQCB Brewer Maine